Chicago Cubs News
Chicago Cubs: Hall of Fame unveiled, honors pioneer female executive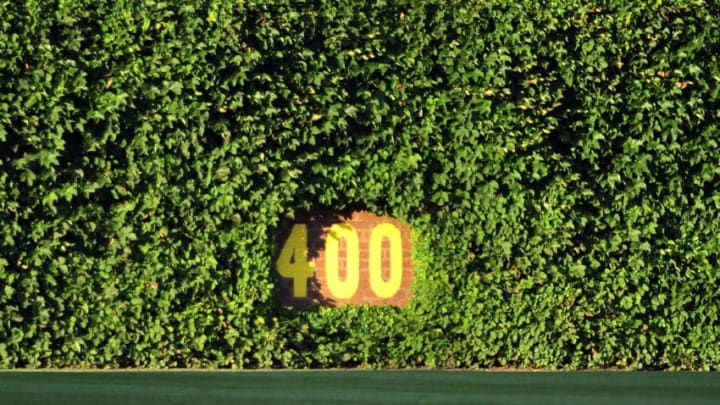 (Photo by David Banks/Getty Images) /
Though the Chicago Cubs will not certainly not be winning any championships any time soon, the organization did make a significant addition in a bit of a different way recently. After years of renovations throughout ballpark and surrounding area, the Chicago Cubs announced last week that they are opening a new Hall of Fame in Wrigley Field. This Hall of Fame is part of what was known as the "1060 Project." The new Cubs' Hall of Fame was unveiled at a Wrigley Field rededication ceremony on Thursday, August 19.
During this special event, season ticket holders got a first look at the new commemorative space. That same night, the team premiered a documentary featuring the restoration of Wrigley Field. Including 56 plaques, the Chicago Cubs Hall of Fame represents individuals who made a distinct impact on Cubs baseball both on and off the field. You can see the names of every person who has a plaque here.
More from Cubbies Crib
Specifically, forty-one of the plagues represent individuals in the original Cubs Hall of Fame, which graced the ballpark from 1982 to 1986. Additionally, nine of the plaques represented individuals originally on the Cubs Walk of Fame from 1992 until 1998. Not only that, the Hall of Fame includes five Cubs recently recognized by the National Baseball Hall of Fame in Cooperstown, and rightfully so.
That leaves one 2021 Chicago Hall of Fame inductee, Margaret Donahue. Chicago Cubs legend Margaret Donahue was the first woman corporate officer or executive in the league. Donahue is known for making contributions behind the scenes, including coming up with the idea of season tickets in 1929. Donahue also came up with other promotional ideas, such as discounted tickets for children.
As both a fan and a woman working in baseball myself, I am delighted that Donahue is being recognized for her contributions to both the Chicago Cubs and the game of baseball. Recently, women have been breaking Major League Baseball's glass ceiling both on the field as coaches and off the field at high levels within organizations, including Rachel Folden with the Chicago Cubs and Kim Ng with the Miami Marlins.
In 2019, I wrote about how the Cubs hired Folden as a hitting coach, making her one of a selective group of women to coach in baseball at any level Around a year later, I discussed my appreciation for the Miami Marlins' hiring of Ng and why that was so important for myself and women enamored with baseball like I am everywhere. The fact that the Chicago Cubs Hall of Fame is including Margaret Donahue is just another step in favor of women in baseball.
While the Chicago Cubs might not be performing favorably on the field, something they did right in 2021 was adding this piece of history to the ballpark. I know that I have been waiting for something like this for years, and I am sure other fans have been as well.  Hopefully, as the Cubs rebuild and look towards the future, the team will have more hardware and players to add to this Hall of Fame sooner rather than later.