Chicago Cubs: David Bote has an uncertain role heading into 2021
It's been a tough offseason for the Cubs and their fans. We have seen multiple players depart, not to mention the head of the front office in Theo Epstein and even an iconic broadcaster. The worst part is there may be more losses to come.
There have been rumors floating about the Cubs actively listening on both Kris Bryant and Willson Contreras. If the Cubs do trade Bryant, David Bote will play a much larger role in 2021.
Bote, 27, has been floating around the infield since he made his big league debut back in 2018. Former Chicago manager Joe Maddon loved being able to move Bote around the field and able to bring him off the bench late in games.
Bote has been a guy that hasn't had a set position in his time in his big league career. He has spent some time at third, second, short, and even in the outfield. Last year, he spent most of his time at third filling in while Bryant dealt with injuries. Bote struggled at the plate – like many of his other teammates, slashing .200/.303/.408 in 145 plate appearances.
The former 18th-round pick has been the definition of clutch in his career. As we all know he has hit multiple walk-off home runs including the iconic ultimate walk-off grand slam against the Nationals back in 2018. Even in 2020, Bote stayed clutch. He actually lead the team in RBI with 29, despite not playing every day.
There are really two roles for Bote in 2021, and it depends on what the Cubs front office does. If the team finds a deal for Bryant, he will most likely become the everyday third basemen. Offensively it would be a downgrade from Bryant to Bote as the everyday guy at the hot corner, but defensively, it's nothing too crazy in terms of a difference.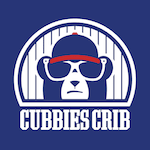 If Chicago decides to keep the former NL MVP, Bote seems like a serious contender to handle the bulk of the duties at second base. He'll undoubtedly see time all over the diamond just as he has in the past. With diminished depth, one thing's for sure: no matter what happens with Bryant, the Cubs will need consistent production from Bote moving forward.