Chicago Cubs: Five reasons the team parted ways with Kyle Schwarber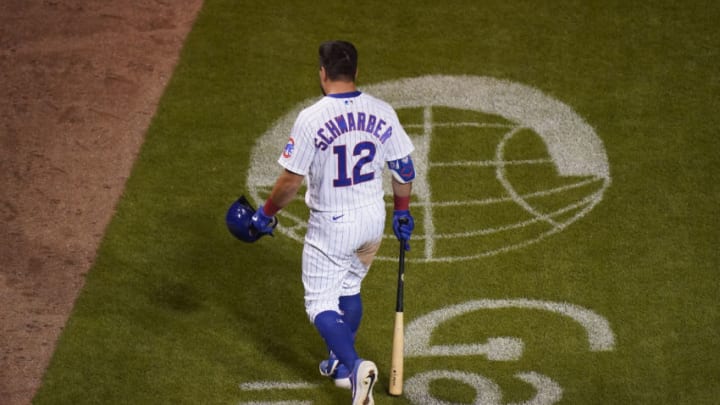 Photo by Nuccio DiNuzzo/Getty Images /
(Photo by Nuccio DiNuzzo/Getty Images) /
Chicago Cubs: Way too much inconsistency for his potential
Any optimistic fan who saw Schwarber in the second half of 2019 expected that would be the guy we would see going forward. That anyone would put much stock in a totally fubar 2020 season and year is a little strange, but it is hard to shake how much of a precipitous drop occurred this fall.
More from Chicago Cubs News
Entering play September 4, Schwarber was slashing .238/.340/.516 with 10 bombs and 21 RBI through 36 games. That's a 45-home run and 95-RBI pace for an entire season, basically in line with what he had done in 2019. Then he went 7-for-69 the rest of the way, thus earning him a ticket out of town.
While it's crazy to put a lot of faith in any numbers from 2020, the basic trend and theme was all too familiar for Schwarber- way too much inconsistency with the bat. There are times where he looks like he can carry the offense and be the Ruthian bat we all expect him to be. Then, there are times were all those people who want to compare him to Rob Deer look pretty… well… dead on and prescient.
He was terrible in 2017 in the leadoff spot before being demoted and then was great when he came back from the minors. He was really good in the first half in 2018 and then not so good and a little hurt in the second half. He was terrible (although murdering balls) in the first half of 2019 and then phenomenal in the second half. Back to good then bad in 2020.
The Jekyll and Hyde thing just wasn't working for him or the Cubs and it's hard to argue.