Chicago Cubs: Top four landing spots for Kyle Schwarber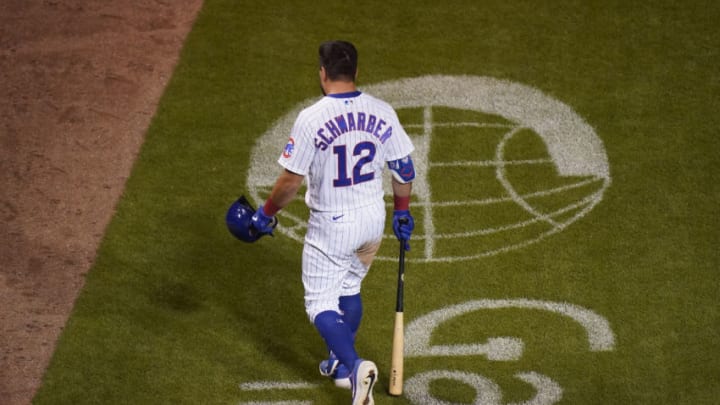 Photo by Nuccio DiNuzzo/Getty Images /
(Photo by Jonathan Daniel/Getty Images) /
Chicago Cubs: Schwarber at Yankee Stadium is a dangerous thought
It is impossible to talk about free agent sluggers and not talk about the Yankees being players. It's doubly impossible to think that a guy many have jokingly and truthfully referred to as "Babe" wouldn't get a look from Brian Cashman and the Bronx Bombers this offseason. They have all the money in the world even during the current environment, love left-handed sluggers and the fans would love a guy who looks like he could just as easily chug a tankard of beer in the bleachers as he could tank one there.
There is an impediment to this scenario, and a rather large one, at that. Namely, that obstacle is none other than the giant righty slugger Giancarlo Stanton. Stanton currently (and for the next 37… I mean seven years) serves as the Yankees' DH. However, that doesn't mean the Yanks couldn't give Stanton some days off against righties and then play Schwarber in left field for the most part.
Schwarber would fit right into the Yankee lineup, giving it some left-handed power to offset the heavy righty bombers, and would be a wise gamble for Cashman in either a short or long-term deal. It's well known that Cashman likes or at least liked Schwarber at one point, and if he sees a deal to pounce on anyone for a possibly crazy-productive return, you can bet he will.