Chicago Cubs: The undervalued performances of Hank Wyse and Hank Sauer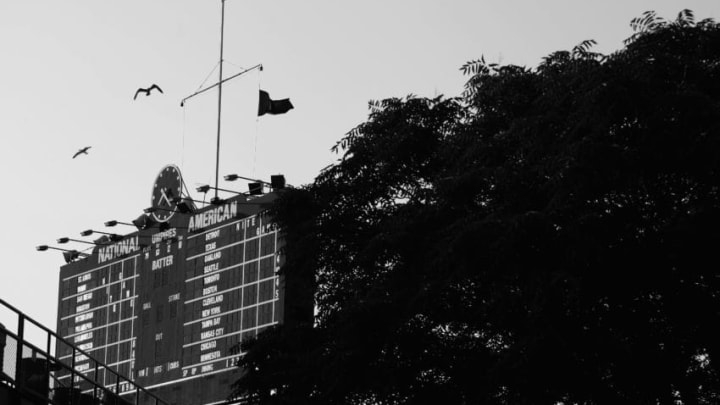 Wrigley Field / Chicago Cubs (Photo by Scott Halleran/Getty Images) /
The Chicago Cubs have had outstanding players throughout the 1940s and 50s, although there were a couple of them who you probably didn't recognize.
Throughout the 146-year history of the Chicago Cubs, there have been numerous players who didn't quite get the appreciation they should have deserved. During the 1940s, the Cubs had tremendous star power with names like Gabby Hartnett, Stan Hack, Billy Herman, Phil Cavarretta and Bill Nicholson. The five mentioned above are among the best to put on a Cubs uniform.
You probably never heard of this 5'11" right-hander from Arkansas. Hank Wyse was a member of the Chicago Cubs from 1942 to 1947. In the six seasons spent in Chicago, Wyse had a record of 69-54. The hard-throwing righty struck out 321 batters on the North Side. His most unrecognized season came in 1945.
More from Cubbies Crib
In which Wyse racked up 22 wins out the 38 games he pitched in, and his 22 wins ranked him second in the National League. Wyse faced 4,452 batters during his time with Chicago. He only gave up 432 runs on 1,105 hits. His .561 winning percentage ranks him 40th all-time in Cubs history.
Like the 1940s, the Cubs had notable talent in the next decade. The big names involved the likes of Cavaretta, Andy Pafko, Ralph Kiner, and Ernie Banks. Most Cubs fans can't recall the 1952 Most Valuable Player.
The Cubs acquired Hank Sauer in a midseason trade on June 19. The deal included Frank Baumholtz for Cincinnati Reds' Peanuts Lowrey and Harry Walker. The six-foot-three left fielder later spent the following six full seasons with the Cubs.
Out of the six seasons, Sauer's most impressive but overlooked season came in 1952. Not only did Sauer win the 1952 MVP award, but he also led the league in home runs (37) and RBIs (121) while only batting a .270 average. His 5.6 WAR was not only his best in his career, but he also led the team. After playing all 151 games in left field, Sauer finished the season only six errors in 1348.1 innings played.
I would compare Sauer to Kyle Schwarber. Like Schwarber, Sauer was more of a power hitter than a speed demon on the basepath. In his Cubs career, Sauer blasted 198 home runs, drove in 587 while batting a career stat line of .269/.348/.512.