Chicago Cubs: Early All-Star voting pretty spot-on as far as the Cubs go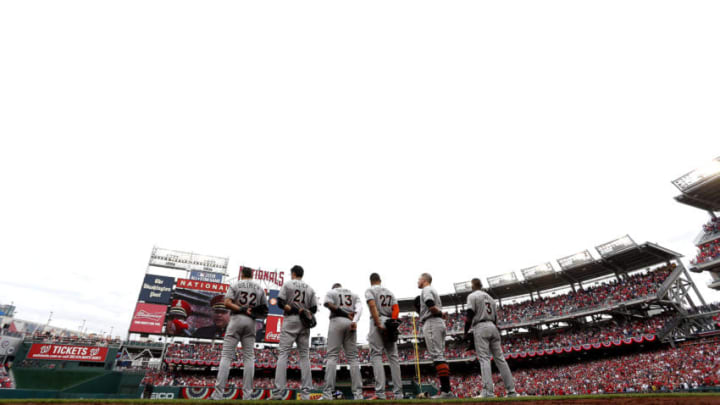 (Photo by Matt Hazlett/Getty Images) /
(Photo by Ezra Shaw/Getty Images) /
Chicago Cubs: Javier Baez has the best case to start
The race for second base is probably the most exciting one in the National League voting. Ozzie Albies, Javier Baez and Scooter Gennett are separated by less than 100,000 votes after the first update.
And all have a strong case to start.
For Gennett, languishing with the dismal Cincinnati Reds, this is a guy who's going out and getting his on a nightly basis. He may very well drive in 100 runs this season – and with a .340 average, he might take a run at the batting title while he's at it. He's a feel-good story, to be sure, but can he draw enough attention outside of Ohio? I doubt it.
Albies, the leading vote getter at the position, is part of that aforementioned Braves team turning the NL East on its head through the first two months. He's come back to earth after a scorching start, but still leads the league in doubles, runs, at-bats and plate appearances. Anytime a kid this young comes in an makes an immediate impact like this – heads turn.
Speaking of attention-grabbing talents – what about El Mago himself? For much of the season, he carried the Cubs offense. He and Rizzo are tied for the team lead with 46 RBI – putting him well on-pace for a career-high.
Next: It's too early to evaluate the Ohtani, Darvish signings
And the national excitement Gennett probably won't ever grab? Baez snatches it on a near-daily basis with both his bat and glove. If he can keep up what he's doing – even without walking as much as we'd all like – he may very well get his first All-Star Game nod next month in Washington. DC.