Chicago Cubs: It's okay to not hate the White Sox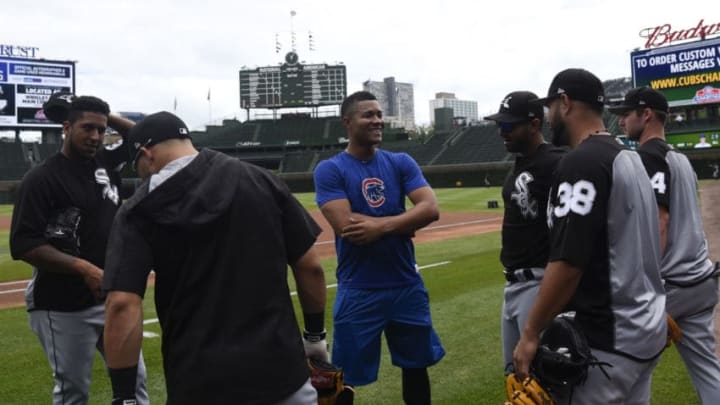 (Photo by David Banks/Getty Images) /
(Photo by Jonathan Daniel/Getty Images) /
Up until about a year ago, I too was a White Sox hater.
I would root against the Sox and would hope that they'd finish the season winless.  But I didn't get the same satisfaction from a Sox loss as I did from a Cubs win.
More from Cubbies Crib
I couldn't stand Hawk Harrelson and thought he was the worst thing to happen since sliced bread – I want to slice my own loaf DARNIT!
Whenever I'd accidentally turn to a Sox broadcast I'd actually cover my ears and try not to listen to him.  Now, I think he's hilarious.  Don't get me wrong, he is a textbook definition homer.  But now, I'll go and listen to Hawk rant about Mark Wagner, Angel Hernandez, or now John Lackey and laugh my behind off.
I wasn't really old enough to appreciate what was going on in 2005, due to the fact that I was 5-years-old, but I'm sure I would've been rooting for their opponent every step of the way.