Chicago Cubs: It's okay to not hate the White Sox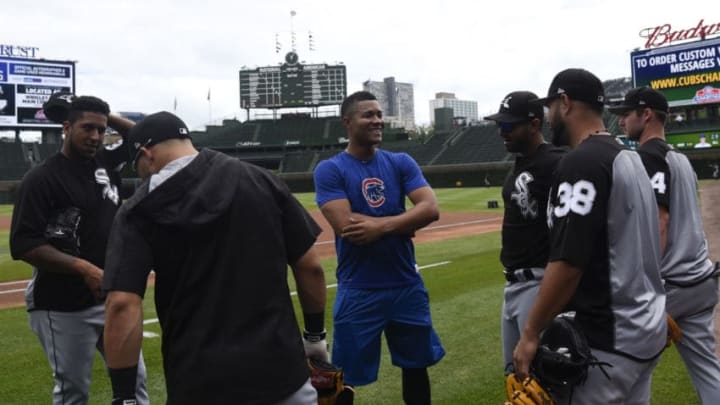 (Photo by David Banks/Getty Images) /
Fart jokes are still funny, I giggle seemingly all of the time, but in most areas of my life, I've matured over the past few years.
I first started to not hate the Sox when they started to make smart moves, besides having the Guaranteed Rate downward red arrow on the side of their stadium.
They brought in Jason Benetti as their future play-by-play guy, they partnered with Chance the Rapper, but most importantly, Rick Hahn took over.
Unlike a lot of people in the news today, I stand by my tweets.  This tweet is certainly no exception.
Rick Hahn has flipped the script on the White Sox farm system, going from worst to first in the course of 8 months.  That's a major accomplishment.
I don't know if you missed it, but the Cubs and the White Sox also traded with each other!  Crazy, right?!
If you're a Cubs fan who follows the farm system closely, it's okay if you still want to root for Eloy Jimenez and/or Dylan Cease.