Chicago Cubs: It's okay to not hate the White Sox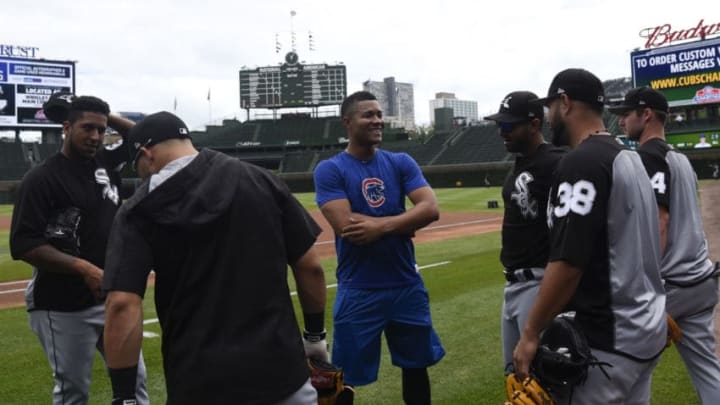 (Photo by David Banks/Getty Images) /
(Photo by David Banks/Getty Images) /
Why do Cubs fans hate the White Sox so much?  Common answers are:  they're our rivals, they're in the same city as us, they're jerks, etc.
One of those is true, they inhabit the same geographical region as the Chicago Cubs.  But 'they're our rivals' is not an acceptable answer for me.
Sure the Cubs and Sox did meet in the World Series that one time; when was that again?  Oh, that's right, I remember, 1906!  Get over yourselves!
"They're jerks', some may, in fact, be jerks, but haven't you met a couple Cubs fans before that aren't exactly Mother Teresa.
The Crosstown Cup is officially over and we can stop the hatred from both sides, for now.  But why is there even hatred in the first place? Let's see if we can get to the bottom of this and why it's "the norm" to hate one if you like the other.