Chicago Cubs: Flies in the ointment, asking 'where did it all go wrong?'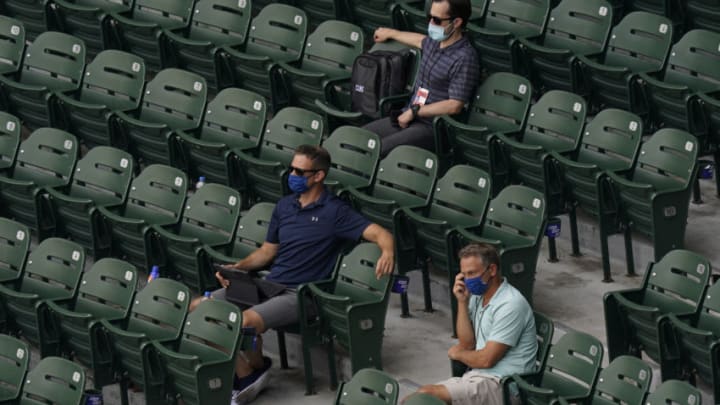 (Photo by Nuccio DiNuzzo/Getty Images) /
(Photo by Matt Dirksen/Colorado Rockies/Getty Images) /
Chicago Cubs: Lack of development has crippled this organization
The Cubs like to push their high draft picks through the system. Bryant, Kyle Schwarber, Ian Happ, Nico Hoerner were all first-round picks that succeeded to varying degrees. College bats. Otherwise they rarely promote from within, as their long-term development has been horrific. David Bote is likely the best home-grown product so far – which is downright terrifying to admit.
Let's don't even talk any more about the pitching, which is beyond bad. The Cubs haven't developed a rotation pitcher since… Carlos Zambrano? Let's say Andrew Cashner, who was a both a starter and reliever during his career.
So what do we have so far? The organization can't draft or develop pitching, can't develop position players outside of (sometimes) first-round picks, are not especially good at identifying useful free agents and don't like to cut their losses.
They are so bungled and mangled that Theo Epstein took a powder with a year left on his deal, and has gone on to work with Rob (the poor) Manfred in hopes of somehow saving baseball.
The grim specter of the Collective Bargaining Agreement hangs over everything, and there may not be a 2022 season. There's no light to be blinded by. In fact, it looks like the Cubs are preparing for just that. These next two months are going to be a grim slog through stagnant muck. I feel like Roger looking at the pig head, and sucks to Piggy's ass-mar.