3 reasons the Chicago Cubs won't try to sign Freddie Freeman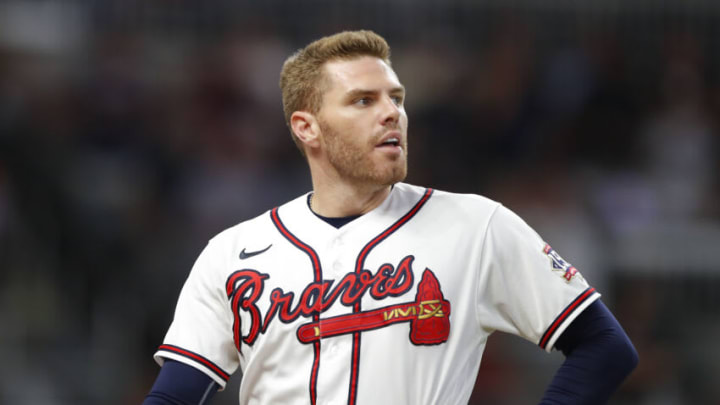 (Photo by Todd Kirkland/Getty Images) /
(Photo by Dustin Satloff/Getty Images) /
3 reasons the Chicago Cubs won't sign Freddie Freeman: #2 – Anthony Rizzo
But let's, for just a moment, say the Cubs aren't confident in Schwindel doing anything near what he's done this year moving forward. I can't say I'd be shocked if that proved to be the case. After all, how many 30-year-old rookies wind up turning in above-average careers at the big league level?
More from Cubbies Crib
For argument's sake, assume Schwindel goes ice-cold here in the last three weeks and, all of the sudden, looks very human. The first base position for Chicago would immediately become a huge question mark just as folks assumed it would after Jed Hoyer shipped Rizzo to the Bronx ahead of the deadline back in July.
We've seen reports indicating Hoyer and ownership have zero plans of bringing back Rizzo this winter. We'll see if they prove to be true or if there's just too much bad blood to even make that a possibility after the tit-for-tat we saw between the two following the trade.
Maybe all of this is blown out of proportion, though, and a reunion remains possible. Given the plethora of other needs (namely in the starting rotation and outfield) this team has, looking to bring Rizzo back into the fold likely wouldn't cost anywhere near what Freeman will.
Of course, that comes with a correlating diminished level of production, but given what he means in the clubhouse, to the city and its fans and his still considerable abilities on the diamond, it might be enough to make something happen – especially if the offseason is winding down and Rizzo is still looking for a home.