Chicago Cubs Rumors: Craig Kimbrel could be on the move this summer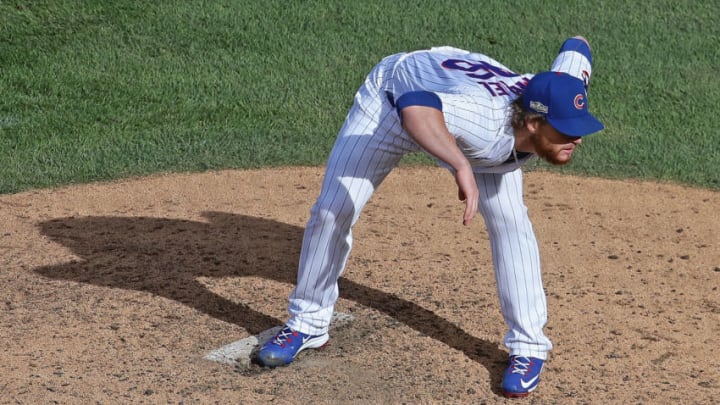 (Photo by Jonathan Daniel/Getty Images) /
(Photo by Jonathan Daniel/Getty Images) /
Chicago Cubs Rumors: There's no shortage of potential Craig Kimbrel suitors
Big-time arms can make all the difference come postseason time. Nobody knows that better than the Chicago Cubs, who famously sent a package headlined by Gleyber Torres to the Yankees back in 2016 en route to the first World Series championship in 108 years.
More from Cubbies Crib
Of course, Brian Cashman turned around and re-signed Chapman that offseason, but the Cubs still got that ring – which is all that mattered at that point. This year, none of the divisions seem to have runaway favorites, which means there will be plenty of potential matches in a Craig Kimbrel trade.
Here's what Rogers' associate, David Schoenfield, had to say about potential Kimbrel suitors:
""I like Jesse's idea of trading Kimbrel, who suddenly looks like vintage Kimbrel from a few years after two miserable seasons during his first two years with the Cubs. His $16 million option for 2022 doesn't even look that bad right now, and it comes with a $1 million buyout, so he's attractive to any team in need of a closer; the Braves, Phillies, A's and Astros are possible destinations.""
You're not going to get a Top 50 prospect for two months of Kimbrel. But that doesn't mean the Cubs couldn't extract value that pays off down the road in a trade – and that's exactly what the front office will attempt to do. Walk the high wire, attempting to remain competitive down the stretch in 2021 while adding prospects who could play a role on the next great team on the North Side.