Chicago Cubs skipper David Ross has his hands full yet again this year
The Chicago Cubs face a mind-number amount of injuries right now, but are somehow winning ballgames and had a season-high six-game win streak under their belts prior to their loss on Sunday. Not only that, they are currently in second place, a mere half game behind the St. Louis Cardinals in the race for the NL Central. There are many reasons for the Cubs' success thus far, and one of them is David Ross' managerial skills.
Ross, 44, was stellar in his first year managing the Cubs. The abbreviated 60-game season provided both players and coaches with challenges aplenty, but Ross overcame them and navigated the season efficiently and effectively. Between rule changes, including the implementation of the universal DH, having a runner on second to begin extra innings, seven-inning doubleheaders, and others, the 2020 season was a challenging one, to say the least.
Besides the rule changes, Ross had no prior experience managing or even coaching. Keeping all of this in mind, he did a solid job in his first year at the helm. At the end of the season, Ross was considered for the National League Manager of the Year Award. Though he did not win this award, the fact Ross was selected at all showed his accomplishments as a manager in 2020 – and he's looked just as good this time around.
Chicago Cubs: David Ross has done well despite challenges thrown his way
Albeit different in nature, Ross has faced challenges again this year. He has adeptly handled the ups and downs of both the team's offense and defense thus far, along with the injuries that have plagued the ball club. Currently, the Chicago Cubs have nearly a dozen players facing injuries. Offensively, these players include Anthony Rizzo, Jake Marisnick, Jason Heyward, Matt Duffy, and Nico Hoerner. Alec Mills, Justin Steele, Trevor Megill, Trevor Williams and Rowan Wick are still out as far as pitching goes.
Out of all the team's injuries, the most recent is David Bote's dislocated shoulder. Bote has been placed on the 10-day IL, and with time could be put on the 60-day IL. Basically, the Cubs have fallen victim to injuries all of May, yet they have maintained a winning record on the month and are still above .500 in the standings. Ross' steadying presence in the dugout is a key factor in the team's ongoing success.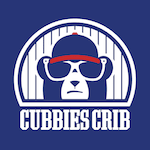 With most of his starters out, Ross doesn't exactly have a lot to work with, yet he has made the best of it. The second-year manager has taken all of his experience both as a player on the North Side and in his first season managing and has been able to hold this team together and lead them to a solid start early on. Hopefully, all these guys get well and are back on the field soon. The team will be a lot better with them in the lineup and will be able to keep contending this summer.