Chicago Cubs News
Cubs get approval for 20% attendance; Mayor Lightfoot takes the mound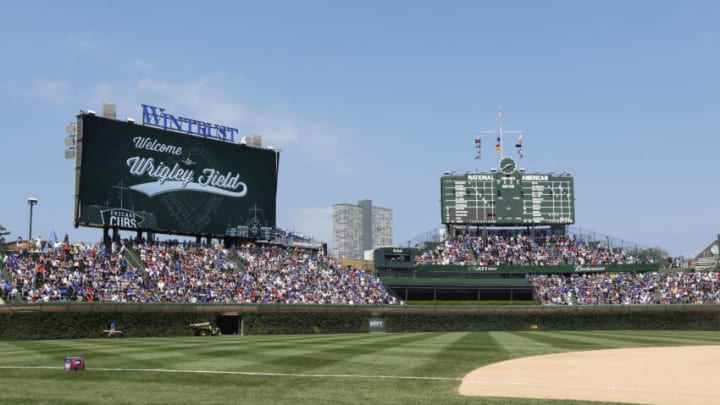 (Photo by Joe Robbins/Getty Images) /
In what has felt like a game of whisper down the alley in the middle of a tense high school student council race, an official announcement has finally been released by Chicago Mayor Lori Lightfoot regarding whether or not Cubs fans will be allowed at Wrigley Field in 2021.
And, while I disdain talk of politics in public forums, I do have to say that, all politics aside, I do appreciate the way Lightfoot approached this hotly-anticipated announcement. Rather than issuing a banal press release, Lightfoot took to the mounds at both Wrigley and that other insurance park to the south to proclaim that both Chicago ballparks would be open for business on Opening Day in April. Sure it's corny, and some might say a waste of a mayor's time during a pandemic, but a little fun at the ballpark never hurt anyone (especially after a 2020 with no fans in the stands).
More from Chicago Cubs News
Not only did Lightfoot appear trotting out to the mound at both fields, they even let her toss a couple pitches to each team's mascot and got Tim Anderson involved via the video board. Although the video splicing was a little odd to say the least (as she's wearing a mask in some shots and not wearing one in others), the announcement should excite fans of both clubs regardless of how they feel about the mayor. And, just in case anyone was wondering, Clark still wasn't wearing any pants… for goodness' sakes.
Cubs, Chicago leaders reach a deal
The warring student council factions were still debating over the number of fans that would be allowed, as well as the dates they'd be allowed, but it seems somewhat clear from the information out there that about 20 percent of capacity will be allowed for Opening Day. That should make at least some season ticket holders happy and some… well… rich. Regardless, it'll be a great thing to have fans back in the park and even David Ross acknowledged as much already this morning.
As Lightfoot says in the video, let's play ball, Chicago!