Cubs Minors: Cory Abbott lands among FanGraphs ZiPS top 100 prospects
Last fall, I wrote a piece on starting pitching prospect Cory Abbott floating the notion about the possibility of finding his way into the starting rotation in 2021. A bold projection, to say the least, as Abbott has yet to pitch above Double-A and is 25 years old. However, since the Cubs drafted Abbott in the second round of the 2017 MLB Draft, the right-hander has been a rock.
Recently, Dan Szymborski published the ZiPS 2021 top 100 prospect report over at FanGraphs. As I've mentioned in the past, prospects are fun and an enjoyable trajectory of a career-arc to track to see their success. While it's not surprising to see the likes of top options Miguel Amaya and Brennen Davis find their way onto the list, Abbott also made it.
It should excite Cubs fans and bring them a sense of comfort knowing there are guys in the system who can still make a meaningful impact. For the Cubs, Abbott is their guy. As it was noted in the top 100 piece, the 25-year-old brings an intriguing nature. It is not yet superstardom and likely will never be that way, but, in the meantime, we should be happy knowing bit-by-bit of his ascension out of obscurity.
Cubs: Forging a bright path on a journey to 'The Show'.
Crunching Abbott's numbers, it is clear as day there has always been something in talent and production. An easy example of this is his minor league career in its entirety. Up to this point, Abbott holds a career 2.84 ERA across 56 games pitched.
In 2019 in his first time at the Double-A level, Abbott once more held his own. Spanning 26 starts, the righty pitched to a cool 3.01 ERA and posted 166 strikeouts in 146 2/3 innings. The strikeouts have been consistent throughout the first few years and should continue to play as a vital asset to Abbott's production.
By far, his best pitches are his slider and 12-6 curveball. He won't overpower you, similar to the likes of current Cubs starting pitcher Kyle Hendricks. Abbott draws comparisons to Hendricks as his ceiling.
Spring training begins anew next week. Knowing this from fans' perspective, Abbott is a strong candidate to follow, at the very least. The speculation of whether he belongs in the pen as long-relief remains to be seen. The Cubs are in dire need of starting pitchers, which is ironic considering their current Front Office's nature.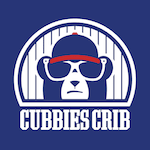 Not to assume blindly, but it seems if you're going to tear it down to make room for a brighter future, why not give Abbott a chance. If he can continue to develop substantial growth this year, there is that realistic possibility he will be able to make the shift from the minor leagues to the big leagues. For now, let's enjoy a very underrated prospect.