Chicago Cubs: Carlos Rodon would be the perfect addition to the rotation
Throughout the offseason, the Chicago Cubs have lost over half of their 2020 starting rotation. Kyle Hendricks remains on the squad, and will most definitely assume his position as the team's ace this year as long as he stays with the team and is not traded. However, besides Hendricks, the team greatly lacks pitching depth.
Considering the ongoing budget woes, it seems as if the front office wants to keep costs low. However, some affordable starters on the free-agent market could assist the current state of the 2021 staff. One of these options that would be a good fit for the team is left-hander Carlos Rodon.
Carlos Rodon could be a decent, low-cost option for the Chicago Cubs rotation.
Rodon, 28, was non-tendered by the Chicago White Sox earlier this offseason after six seasons with the team. Unfortunately, the left-hander was plagued by injury throughout those six seasons. Throughout the abbreviated 60-game 2020 regular season, Rodon made just two appearances, including two starts. He made an additional appearance in the White Sox Wild Card loss to the Oakland Athletics.
Over the course of his career, Rodon has maintained a 4.14 ERA. His best seasons were those early in his career. In 2015, he posted a 3.75 ERA and was healthy enough to make 26 starts. In 2016, he posted a 4.04 ERA across 28 starts. From then on, his ERA began to increase gradually, and his start count decreased. In hindsight, it seems as if Rodon's bad luck could be attributed to his injuries.
Rodon began his baseball career as a first-round talent. The Sox took him third overall in 2014, right before the Chicago Cubs drafted Kyle Schwarber. Rodon certainly had potential and probably would have been more successful in his big league career if injuries didn't strike him. Considering he is still only 28 years old, there is still time for him to tap into that potential.
Here's where things currently stand for the Cubs
Former Cubs ace Yu Darvish was atop the rotation until he was traded along with his battery mate Victor Caratini to the San Diego Padres. Veterans Tyler Chatwood and Jon Lester, along with southpaw Jose Quintana also played significant roles in the team's rotation in 2020. But, alas, all three of them have already signed deals with other teams. Asking who exactly will eat all the innings this year is a very fair question at this point.
With hopes that Kyle Hendricks will stay with the team, newly acquired right-hander Zach Davies and right-hander Alec Mills will probably take the second and third rotation spots, respectively. Davies, 27, was acquired by the Cubs when the team sent Darvish and Caratini to the Padres. Mills, 29, is one of the only remaining pieces of the rotation left from 2020 and is likely to start again in 2021.
Of course, Adbert Alzolay is a viable option who is also likely to join the rotation, and he could end up landing the fourth spot. In regards to the fifth and final rotation spot, the options are limited. While Shelby Miller and top prospect Brailyn Marquez are among them, one is a question mark and the other needs more time in the minors. Right now, Chicago has questions – and very few answers on the pitching front.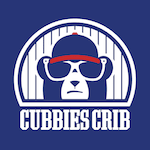 If he stays healthy, Rodon could be a big boost to the rotation. His talent and ability are there and can come to light if he stays healthy. Rodon needs a team to take a chance on him, and that team could be the Chicago Cubs. Why? He's a buy-low guy who could turn into something – the exact type of player the Cubs have made their living on of late.