Cubs may want to take a chance on Andrew Benintendi
The Cubs might want to explore a deal for Red Sox outfielder Andrew Benintendi.
The Chicago Cubs have been in the market for a left fielder much of this offseason, but that need became even more pressing when Kyle Schwarber officially left for the Washington Nationals. If what we've seen and heard this offseason is any indication, the Cubs won't be going after a big name to fill the void left by Schwarber.
In fact, there have even been more trade rumors swirling around Kris Bryant recently after it appeared that the Cubs would start the season with him at third base – or maybe even move him to left field. So, for the Cubs to fill their left field slot for 2021, they're going to have to get creative and probably take a chance on a buy-low candidate.
One name that might fit that description is current Boston Red Sox outfielder Andrew Benintendi. Benintendi, 26, is coming off a disastrous 2020 campaign in which he missed most of the season due to injury, getting into just 14 games. When he did play, he only batted .103 without a home run.
I know the thought of bringing in such a player is not exactly going to inspire a lot of Cubs fans with excitement. However, we have to be realistic here about what the team will be adding to their roster this offseason. The Red Sox are reportedly shopping Benintendi, and given what an awful season he just had, perhaps he would come at a low cost trade-wise.
Benintendi was once one of the game's top prospects and actually had some solid years in Boston from 2017 to 2019. During that time, he had a .794 OPS and drove in 245 runs. However, it appears he has fallen out of favor in Boston, thus the reports that the team is looking to trade him.
Benintendi is still young enough that he could turn it around and at least come close to reaching his potential, though the Cubs would be gambling big on that if they were to acquire him and make him their starting left fielder. However, again, it's the kind of move the team is likely going to have to make.
Then again, perhaps the cost would be prohibitive, as he is signed for $6.6 million for 2021. Benintendi is not due to become a free agent until 2023. Also, though it would be a sell-low move for Boston, the report is that they are looking for outfield and pitching prospects in return. As we know, the Cubs have a thin farm system, so it's hard to say whether they could part with what it would take to get Benintendi.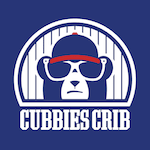 Yet if the team is willing to take on that kind of salary – or able to get Boston to take on some of the contract – and give up what the Red Sox are seeking for Benintendi, they should at least check in with Boston to see what it would take to acquire him. Again, it might not be the ideal move, but it might be the most realistic one.