Chicago Cubs: Top four landing spots for Kyle Schwarber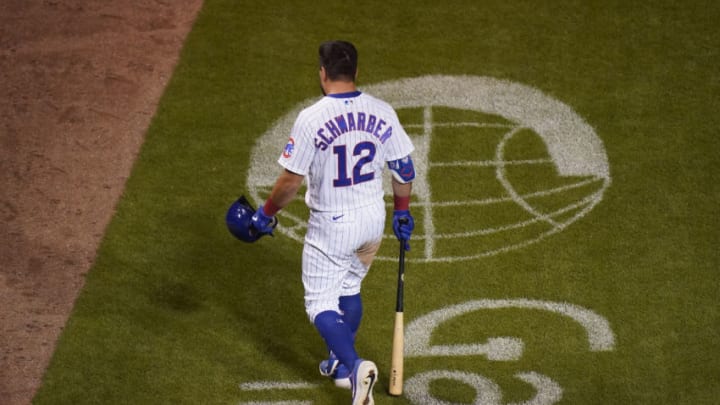 Photo by Nuccio DiNuzzo/Getty Images /
(Photo by Quinn Harris/Getty Images) /
Expect tons of interest in former Cubs slugger Kyle Schwarber this offseason.
I still haven't fully processed my emotions or even my rational thoughts surrounding the non-tendering of Kyle Schwarber this week and I don't expect to in the very near future. Schwarber and Javier Baez are, or guess I should say were, my favorite Cubs, and I'm sure I'm not alone in that regard with one of the two.
Rather than get into my own personal feelings about the decision in this article, it might be better to discuss his possible landing spots. I can always save that other article for the near future, maybe even when it's known where he's headed.
Schwarber is only 27 years old and, in baseball terms, he's entering his prime. As a slugger, especially given the probability of a DH for both leagues going forward, he could easily have another decade of productivity ahead of him. Now, you could debate what kind of productivity or lack thereof he may be capable of, but no one can really argue his penchant for hitting balls hard, hitting balls far and his age.
Much has been made of Theo Epstein's love affair with his personally-drafted man-child, but it's not just the Cubs who are and have been intrigued by the "Warbird." This is a guy who has as many incredible postseason feats as anyone in the past decade, makes pitchers not even come close to the zone and also one who everyone knows will work his tail off to become better at whatever he sets his mind to.
There will be multiple teams in on Schwarber and his potential as well as his potential services. Let's take a dive into some possible landing spots that would best fit the slugger and the team who would make him rich.