Chicago Cubs: Jurickson Profar could improve the team's depth
Jurickson Profar's ability as a utility man would be a nice addition to the Cubs
Theo Epstein has officially handed Jed Hoyer the keys this week. Hoyer is faced with a tall task and has to answer the question many Chicago Cubs fans are wondering as we enter the 2020 offseason: retool or rebuild? The argument can be made for both sides, but regardless, one name that should be looked at to bring in is utilityman Jurickson Profar.
Profar has spent seven years in MLB (five with the Rangers, one with the A's and one with the Padres). He was deemed the 74th-best prospect in 2012 when he was signed by the Rangers.
Profar owns a career average of .238 and an OPS of .715. His numbers aren't anything outstanding but his value comes from his versatility. In his time in the big leagues, he has played every position besides pitcher and catcher. Not only does he have flexibility in the field, but he is a switch hitter as well. Ian Happ and Victor Caratini are the only switch hitters the Cubs currently have on the roster.
Profar's preferred spot on the field is middle-infield which is an area of need for this Cubs team so that could be a bonus for both sides if he came to Chicago. He's coming off a short season in which he batted .278 with the Padres and is only 27 years old.
Profar would come at a relatively cheap cost as well. He signed a one-year, $5.7 million dollar deal with San Diego in 2020 so the Cubs could bring him in on a team-friendly deal while filling a much needed void. This would give the Cubs even more flexibility to add elsewhere.
The best part about signing Profar would be his ability to mentor a guy like Nico Hoerner. Profar was a highly-rated prospect back in 2012 and has become an asset to his teams throughout his career. Letting Hoerner play with a guy who has had the experience Profar has had could really help him develop. Even if Hoerner spends time in the minor's this year as a lot of people think he should, Profar can produce (1.1 WAR in 2020) while the young star gets the proper development that he needs.
If the Cubs want to play the retool game, Profar presents a perfect opportunity to do that while remaining competitive. Hoerner can take his time developing and the utility man can maneuver his way around the field, wherever David Ross needs him.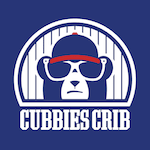 The idea of Profar is great. At 27, he is still young with upside, comes at a low cost, provides versatility and has experience in this league to be an every day player. Hoyer would be smart to look his way this offseason.