Cubs News: Jeremy Jeffress, Dan Winkler excelled with runners on
Dan Winkler and Jeremy Jeffress stepped up for the Cubs this season.
The Chicago Cubs bullpen wasn't loaded with household names this year. Theo Epstein was backed against the wall financially and spent most of last winter shopping the bargain bin where you find discounted DVDs to round out his bullpen.
Epstein and GM Jed Hoyer will undoubtedly face a similar situation this offseason. Per The Athletic (subscription required), more than 100 Cubs employees lost their jobs this year because of COVID-19. Knowing that, it's hard to envision payroll heading anywhere but south in the months – and potentially years – to come.
"We need to be versatile," Epstein said. "We need we need to be adjustable and we need to be effective, despite the uncertainty [of] the landscape."
This year's non-tender deadline in early December could look much different, with an unprecedented number of players expected to hit the open market as clubs look to slash payroll. For the Cubs, outfielder and former first-rounder Albert Almora looks to be a prime candidate.
This influx of talent into the market could wind up helping Chicago round out the roster – one that seems likely to run back its core group of players one last time in 2021. I suspect this is the primary manner in which the front office revamps the pitching staff.
The Cubs have a pair of arms they could look to bring back for next season in NL Reliever of the Year finalist Jeremy Jeffress and fellow right-hander Dan Winkler. When you look at the group David Ross turned to out of the pen this year, these two certainly found more success than most.
Jeffress stepped into the closer's role with Craig Kimbrel struggling and wound up notching eight saves in 22 appearances in a big bounceback year. He got the job done (despite some troubling peripherals) – especially with runners on.
In 14 innings of work with men on, the longtime Milwaukee reliever limited opponents to a .125 average and worked to a 0.71 WHIP. He led all Cubs hurlers with men on with a 2.57 ERA on the year.
Winkler, who definitely didn't get as much credit for the work he did in 2020 (2.95 ERA/1.200 WHIP in 18 1/3 innings) also excelled with men on. He didn't allow a big fly in these situations and limited opponents to a .097 average on the year.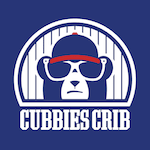 Both of these guys will undoubtedly get a long, hard look when the front office sits down to figure out its bullpen picture heading into next season. With major rotation depth concerns, building a top-tier bullpen will be more critical than ever if the Cubs want to make one last run.