Cubs did it right with David Ross, while White Sox eye Tony La Russa
As the White Sox cling to the past with Tony La Russa, the Cubs look forward.
I laughed. Actually laughed out loud when I heard the Chicago White Sox are set to sit down with 76-year-old Tony La Russa about their managerial vacancy. Of course, the Sox followed the Cubs' blueprint for success in firing Ricky Renteria just as the young core started to turn the corner, instantly opening up an incredibly tantalizing opportunity in the game.
The core on the South Side is chock-full of talent. Eloy Jimenez, Luis Robert and Tim Anderson lead the charge along with guys like Yasmani Grandal, Dallas Keuchel and presumptive AL MVP Jose Abreu. You'd think the front office would want a guy who could embrace modern analytics and the more new-school vibes that are often present in today's clubhouses.
Instead, they've settled on one of the game's all-time greats in Tony La Russa.
There's no denying the mark La Russa has left on the game. He won three championships as a manager, six pennants and is a four-time Manager of the Year. But he hasn't managed in the big leagues since 2011 – nearly a decade. The game has vastly changed in that span, something the Sox are seemingly willing to look past given La Russa's resume.
There are so many better options out there. Bruce Bochy, AJ Hinch and Alex Cora are all available – and the latter two have very recent experience leading clubs to championships (although, admittedly they come with obvious baggage).
To simply go with someone they're familiar with (remember, La Russa managed the Sox from 1979 to 1986) is an insult to a fanbase that's been desperately waiting for this moment to arrive: when they go from a club full of potential to a legitimate threat to win it all.
After the Cubs parted ways with Joe Maddon after the 2019 season, there was no going back to a Dusty Baker or Jim Riggleman. They knew they needed someone who understood what it was like in a modern MLB clubhouse, a guy who embraced the changes in the game and knew how to best utilize the information at his disposal.
Yes, the Cubs are in a different spot given their peak contention window is now closing, but they still showed a commitment to the future in hiring David Ross, an unproven but highly regarded candidate over going with a tried-and-true name that held some sway in the baseball world.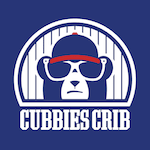 I'm not one of those fans who actively roots against the Sox. I hope they're successful. But Tony La Russa isn't the guy to help get them over the hump and hiring him would be a slap in the face to fans on the South Side, sending a message of, "we're thinking safe over bold," at a time when a bold move could culminate in a championship.