Chicago Cubs Rumors: Are they trading Kris Bryant?
Are they trading the Chicago Cubs Kris Bryant? No one knows, but it seems likely they will. Do you feel good about that or no?
It seems like the Chicago Cubs will trade Kris Bryant within the next couple of months–unless they sign him to an extension–which is highly unlikely. Or they could hold on to the trade deadline and figure it out from there. Either way, he's practically gone.
NL Rookie of the Year. MVP and 3x All-Star–and still he's on his way out? Guess so, being that he made an unadjusted salary of $18.6 million for this year. In his six-year career, he's posted an OPS+ of 134, minus the 73 he posted this season.
So what's the story with Bryant? In 2018, he posted a slash of .272/.374/.460/.834 with 13 home runs and 52 RBI–a career-low considering it was a 60 game season. But then in 2020, he batted .206 with four home runs and 11 RBI. He had a WAR of 0.5 and a wRC+of 76 in '20, a career-worst.
So what are they going to do? Here's what I expect them to do. I foresee them 'cutting weight' with Bryant by the trade deadline, which is good or bad depending on the status. Good? He's hitting the ball, and he's got plenty of suitors available. The bad? He's barely above the Mendoza line, and the suitors may be challenging to find.
But still, he's won the MVP, Rookie of the Year and more. He's a proven commodity, and he's likely to be traded. But where will he go? I don't know. The Dodgers or the Pirates? The Red Sox or the Twins? I have to be honest; the list is endless. Twenty-nine teams will be on the lookout for Bryant–and no one knows what they'll do.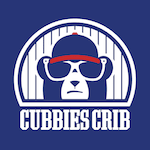 My 'theory'? They're finished with Bryant by midway through the season. Positive or negative, they're done. Bryant will ask more than they are willing to give–and to be honest? That's fine. There will be no hard feelings between the two.