Cubs News: Pitching is on the cutting edge–the bats are not
What do you do when you are the Chicago Cubs, and the pitching are hands down the best bet–and the hitting is not?
The Chicago Cubs pitching has been brilliant in the last 40 games or so. The bullpen seemed to teeter, but the starting pitching was excellent. And the pen joined the support group, and they were light out. But the batting? They ranked 13 out of 15 teams in the National League–10th in OPS. Let's face it. They were horrible. So how are they going to handle it?
The Cubs led the NL with 30 quality starts. And the 'swing and miss' stuff averaged 10.66 strikeouts per nine innings. So what's the story? Offense. They didn't have it. It's been the focus of exit interviews and how they will address that.
Brennen Davis, a center fielder, is a source of good news. Without the 2020 MiLB season, things are strenuous. It's hard to gauge all the hitting philosophies and instruction. So, where is Davis? To be honest, I don't know. To be determined. He could be up next season.
The Cubs' Jason Heyward, Ian Happ, Willson Contreras and Victor Caratini were the only starters who hit .240 or greater. Jason Kipnis was .237–but obviously not good. That's it. And Happ and Heyward were the only starters who had a .800+ OPS. The 'core' of the Cubs? It's looking pretty rough right now. I'll admit that.
So from the pitching to the hitting, something just isn't right. And you have to remember; they have Kyle Hendricks, Yu Darvish and Alec Mills (16th no-hitter). That is it. Is it going to be 'thanks for the memories' with the pitching? While a 'complete rebuild' isn't on the horizon–it's close.
Whether you believe that is what you want it to be. Heyward is on his way to be a free agent is 2024–Darvish the same. Do you want to have those guys be on the roster and not go for broke? To be honest, I wouldn't.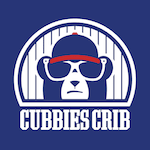 So let's get it done for 2021. Keep it together, and run it back. The goal is 94 wins–and that's not that bad. Either way, we can turn it over next year and start from scratch.