Cubs News: Changes needed after another late-season offensive slump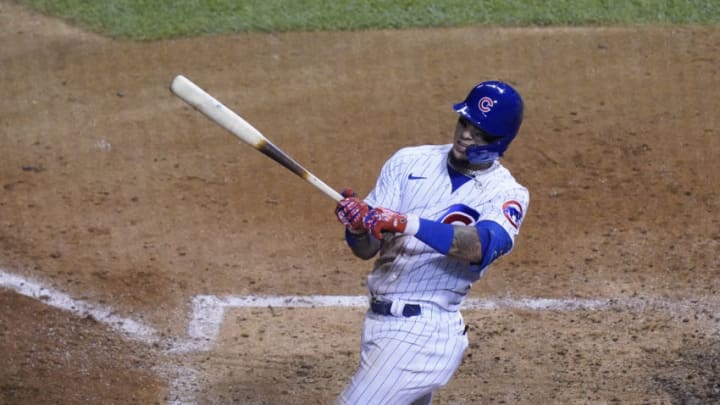 The Cubs can't head into 2021 expecting anything different from this group. (Photo by Nuccio DiNuzzo/Getty Images) /
If Theo Epstein acknowledges a broken Cubs offense again I'm going to scream.
As talented as some of these guys are, the Cubs offense – as a whole – is broken. It has been for some time, but a piece meal approach to the offseason in recent years has led to the same issues surfacing in each of the previous three Septembers.
I thought, given a shortened 60-game season, Chicago's bats might avoid their annual September swoon. Alas, that's not been the case. The change from Joe Maddon to David Ross in the dugout wasn't enough for this core – largely the same group that helped win a World Series in 2016 – make the necessary changes at the dish.
More from Cubbies Crib
""This hasn't been the greatest hitting season we've ever seen, obviously," Jason Kipnis told MLB.com. "It's been a struggle. So I think we've got a couple more games to figure it out and we'll roll with what we've got. We've still been managing to win ballgames.""
Since tearing out of the gates with a 13-3 start, the team carries a .213/.307/.365 slash line as a team. Now, obviously with some of the names in this lineup, that slugging percentage is particularly worrisome. Only Ian Happ carries a slugging percentage north of .500 – a sign of just how little pop the Cubs have displayed.
During the four-game stint in Pittsburgh this week, Chicago totaled eight runs – with five of them coming in the series opener.  Over the last eight games, they've managed a whopping 13 runs (1.63 runs per game). Of course, it all comes down to this weekend: one final series, a three-game set against the free-falling White Sox at Guaranteed Rate Field.
""We didn't have a real good series here against Pittsburgh," Ross said after Thursday's loss. "But that can't affect tomorrow. We have to come tomorrow with our lunch pail and go to work. And I think this group has done a good job of doing that every day.""
Meanwhile, on Thursday night the St. Louis Cardinals took care of business against Milwaukee – pulling within 2 1/2 games of the Cubs. Those two teams will meet four more times over the next three days with the NL Central still very much in play.
For Chicago to avoid another late-September collapse, they'll need to come up with answers that have seemingly evaded them for much of the season. On Friday, they'll go with the big right-hander Yu Darvish – a likely NL Cy Young finalist – looking to extend the White Sox' losing streak and get one step closer to a division crown.
But no matter how good the arms are, the Cubs can't escape a simple truth: without a dramatic improvement at the plate, their postseason experience next week will be short-lived. And maintaining the status quo once again this offseason cannot be the answer from the front office.