Cubs offense can't be successful without a productive Javier Baez
A woeful season from Javier Baez has left yet another hole in the Cubs lineup.
Javier Baez is officially the worst offensive player in Major League Baseball. That's a major issue for a Chicago Cubs team hoping to lock down a division title in the final days of the regular season.
If you've watched Baez this year, this probably doesn't come as a surprise. He looks as lost as he ever as at the plate, regularly flailing about the batter's box. It's not that he's just fallen into bad habits chasing pitches, either. On a nightly basis, pitchers are blowing fastballs right past him.
He ranks as the worst qualified hitter in terms of OPS, wOBA and wRC+. He's walking just 3.2 percent of the time (not that walk rate has ever been a big part of his game) – while striking out in one-third of his plate appearances. Normally, the low walk rate isn't a huge red flag. But when he's swinging through very hittable pitches and not making the hard contact we've come to expect, it becomes a very troubling issue.
Over the last week, Baez is 2-for-22 with seven strikeouts and one walk. David Ross has him batting seventh in Wednesday's series finale against Pittsburgh. We're still a few hours from first pitch as I'm writing this – but I cannot over-stress how critical this game is. I want no part of heading into a weekend matchup with the White Sox with the magic number stuck at three.
But as we've seen, even playing one of the worst teams in recent memory doesn't add up to easy wins for the Cubs right now. To say the team isn't firing on all cylinders is putting it mildly. As a team over the last seven games, Chicago ranks as the worst offensive team in MLB (.481 OPS).
It's not just Baez who's lost at the plate. The team is still without Kris Bryant (who still doesn't have a target date to return from his oblique injury), while the remaining key players (outside of Anthony Rizzo, who has homered in two-straight games) continue to underperform.
I singled out Baez in this for one main reason. He's got an infectious energy and when he's playing well, it tends to spread throughout the roster. El Mago is more than capable of putting a team on his back – and right now, the Cubs desperately need someone to step up heading into the postseason.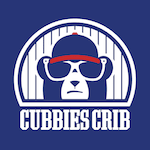 Frankly, though, I don't have a lot of confidence in an about-face from the former National League MVP runner-up. This isn't just a week-long cold spell; Baez hasn't been himself for almost the entire season. But if he can't flip a switch, the Cubs' October run will be short-lived.