Cubs News: Can Craig Kimbrel and the bullpen turn it around?
Will the seven-time All-Star be able to turn his slow start around, or are the Chicago Cubs stuck with disastrous closes for the rest of the season?
A rough outing for the Chicago Cubs' Craig Kimbrel on Monday, July 27th, allowing two runs, four walks, and one batter hit by a pitch all in just 1/3 of an inning, led some Cubs fans to ponder on the pitching issues they have seen so far this season. With a bullpen lacking control, durability, and confidence, it is hard to win baseball games unless your starter puts on a clinic.
Luckily, the bullpen didn't have to see the field at all during the first game of the season after an excellent performance from Kyle Hendricks. But the truth came out in the second game after a struggling Yu Darvish was pulled after allowing three runs in four innings pitched. Hoping for a good outing from the bullpen, the Cubs were let down after the bullpen allowed five more runs and the Cubs suffered an 8-3 loss to the Brewers.
After a poor outing from the Cubs pitching staff, they looked to bounce back. And bounce back they did with a great start from Tyler Chatwood and a good close from Jeremy Jeffress. The next game was the one that got all Cubs fans worried about the outlook of the season after holding an 8-1 lead going into the bottom of the seventh, it all fell apart after Jon Lester was yanked off the mound.
Six runs, six hits, and a lot of mistakes from the mound led to an easy close turning into a lucky win. The next game, more problems came to the foreground when Kyle Ryan was replaced by Ryan Tepera going into the bottom of the ninth. Tepera almost let another win slip away, after allowing a late two-run home run by the Reds, Freddy Galvis.
Then came Wednesday night against the Reds, which was an all-around terrible game from the pitching staff. Hendricks showed his weakness on the road allowing six runs in 4 1/3 innings pitched, and of course, the bullpen didn't come in to save the day. The bullpen also allowed six runs in the 12-7 loss to the Cincinnati Reds.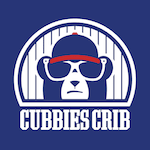 Last night seemed too surreal; the Cubs went into the bottom of the 9th inning with a 6-1 lead over the Pirates. The script was set for Kimbrel to prove himself after a tough outing earlier in the week, could he turn it around. No. Kimbrel allowed back to back home runs late in the game, and luckily the Cubs walked away unscathed thanks to the offense. Is Kimbrel still the number one guy late in the game? Or will the staff make a change that takes him out of that spot? Who knows.