Cubs: How a little "Carolina Boy" became a huge fan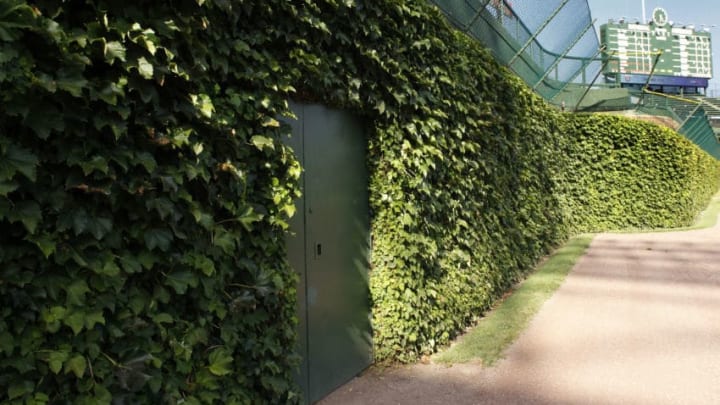 Wrigley Field / Chicago Cubs (Photo by Joe Robbins/Getty Images) /
My Cubs fandom began as soon as I set eyes on the ivy-covered walls.
As a kid, most of my summers were spent outside riding bikes or playing basketball with the other boys in the neighborhood. I remember one seemingly normal summer day, I discovered the Chicago Cubs. I was inside taking a break from the sweltering Carolina sun in front of the window unit in my mom's bedroom when I stumbled across the Chicago Cubs on WGN. I became so captivated by what I saw that I started looking for every single game that I could the rest of the summer.
The summer of 2004 was when I discovered the 'Lovable Losers' on WGN. I don't even remember if they won the first game I watched, I just remember seeing the ivy-covered brick wall and thinking that Wrigley Field had to be the definition of heaven on earth. I had no clue about the 90 years of hell the franchise had endured to that point.
More from Cubbies Crib
Before 2004, I think I had heard of the team once from my dad. I had a velcro Cubs glove and ball as a toddler because of my mother who had watched games while she was stay-at-home with me, just to listen to Harry Caray. I did not know this until recently.
I remember my dad telling me about the "Bartman Game" although I didn't understand and had little interest up to that point. Hearing my dad (who only watched football) talk about Bartman, me catching the Cubs on TV the following summer, and watching the Boston Red Sox reverse their curse while beating my new team's rival I didn't know I had, the Cardinals converted me over to a full-on Cubs baseball fan.
The 2005 Cubs became extremely important to me very early on. My stepdad (who I did not get along with at all) dragged us all down to Florida for the entire summer to spend time with his sister. Apart from the one trip to the "Happiest Place on Earth," it was the longest summer of my life. I missed home. I missed North Carolina, but I still had my new-found love. I still had the Cubs, albeit not the team that I had hoped to follow Boston's lead from the previous year early in Spring Training.
Ironically, without me knowing it, the North Siders helped me and my mother both get through some of the loneliest times of our lives. The greatest thing about sports is how they are always present (except for right now). Sports are always around.
I have never traveled further west than Chattanooga, Tennessee, so I have yet to make the pilgrimage to Sports Mecca, but I am confident that I will, and for the three to four hours that I find myself surrounded by 40,000 of my "best friends," I'll remember that normal summer day in Caswell County, North Carolina.