Chicago Cubs: 'Smiling' Stan Hack remains an all-time organizational great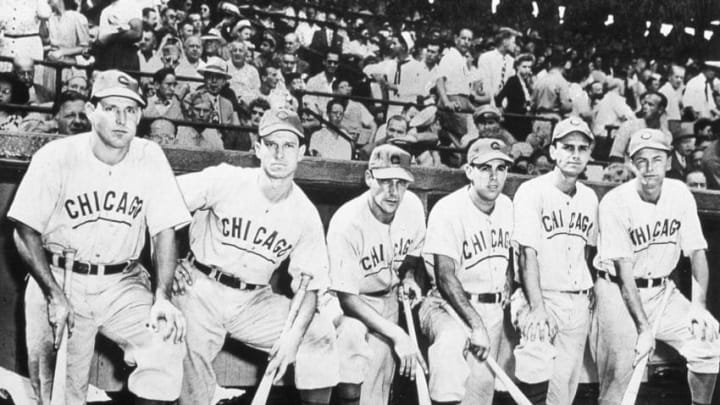 Chicago Cubs (Photo by Mark Rucker/Transcendental Graphics, Getty Images) /
Wrigley Field / Chicago Cubs (Photo by Mark Rucker/Transcendental Graphics, Getty Images) /
Often forgotten about amongst Chicago Cubs greats, Stan Hack will go down in history as one of the best in team history.
The Chicago Cubs have been blessed throughout their history to have had many talented stars don the red, white and blue. While it remains easy to look to the likes of Gabby Hartnett, Kiki Cuyler, and Phil Cavarretta, 'Smiling' Stan Hack should be a name on this list who fans cannot forget.
Born in 1909, in Sacramento, California, Hack joined the Cubs officially in 1932. He was 22 years old when he made his professional debut. Hack handled the hot corner for Chicago, never calling another position, or city, his home.
From 1932 when Hack made his debut, until his final year in a major league uniform, in 1947, Hack mashed the competition. Yet he remains as one of the least talked about Cubs. Hack experienced an amazing career, one which fans, especially fans of historical baseball, should respect. Now is the time fans learned who Hack was as a ballplayer and the impact he had while representing his career on the Northside.