Chicago Cubs: 'Smiling' Stan Hack remains an all-time organizational great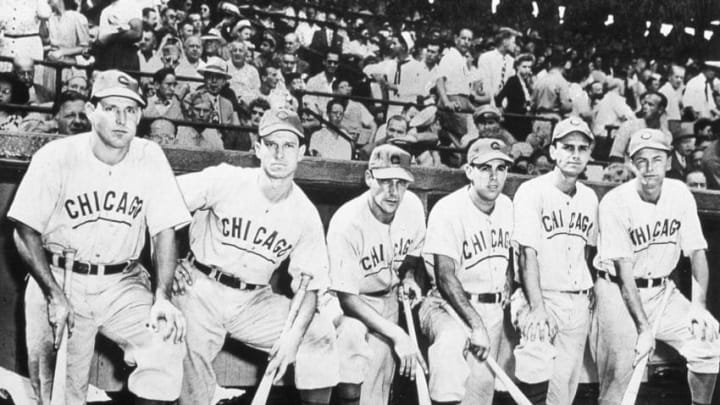 Chicago Cubs (Photo by Mark Rucker/Transcendental Graphics, Getty Images) /
Chicago Cubs (Photo by Joe Robbins/Getty Images) /
Chicago Cubs: Humble beginnings
Hack made his professional debut in the 1932 seasons, playing in 72 games during his rookie season. Forgotten about due to his lack of size at the time, especially for playing third base, Hack slashed a mediocre .236/.306/.365 with a pair of home runs and 19 RBI.
Lack of exposure during his first year played a significant part in his downed production, but also Hack was learning how to get his feet wet before diving fully into the deep end. Amazingly when you look at that first-year line, Hack was relatively strong despite the low batting average.
He struck out at an incredibly low rate of 8.1 percent while drawing free passes at a rate of 8.6 percent. He was doing something right during that first year as he managed to showcase his patience and tenacity at the dish.
The Cubs made it to the World Series in Hack's rookie season. However, he saw action in only one game, as a pinch-runner, and an anti-climactic end to the year following a four-game sweep at the hands of the mighty New York Yankees ended an up-and-down rookie season for Hack.