Chicago Cubs: What I've learned having to go without baseball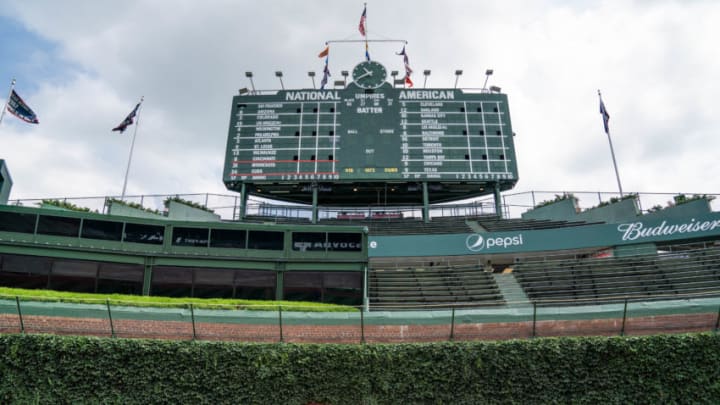 Chicago Cubs (Photo by Brace Hemmelgarn/Minnesota Twins/Getty Images) *** Local Caption *** /
Being without Chicago Cubs baseball has not been fun. Yet it has taught me some lessons that I will carry with me once play resumes.
A few months ago, Chicago Cubs fans' most significant concerns – at least when we're talking about baseball – was whether the team needed to trade Kris Bryant and that they weren't doing enough to address the bullpen for 2020. That all seemed like a big deal at the time. Yet I sure wish that those were our most significant problems now.
It's been about a month since all spring training play was suspended due to the COVID-19 outbreak, and at this point, we were supposed to be more than two weeks into the regular season. Instead, we're all stuck at home with no games to watch, and though a couple of plans to resume play have been discussed over the past few days, we're still not going to have baseball for the foreseeable future.
Now, I understand that baseball is just a game and that, in a situation like this, there are more important things to worry about. People are dying and becoming seriously ill. Many folks are losing their jobs. It's a rough time for everyone, and baseball isn't at the top of our list of biggest concerns.
More from Cubbies Crib
Yet baseball has been a big part of my life since I was a small child, and it has been for so many other people too. Being without it, especially during one of the most exciting times of the season, has left a void in my life. Throughout the years, the game has been there to give us something positive and fun to focus on when things were looking bleak. It's given us something to bond with our family and friends over. To not have it now makes this situation even more difficult.
Thankfully, we have technology that allows us to at least enjoy the game in other ways besides watching live-action. I've been watching classic games – including the Cubs but other teams as well – on YouTube and MLB.TV. I've re-watched Ken Burns' Baseball series and one of my favorite movies, Field of Dreams. Because of that, I've been turning these difficult days into a learning opportunity. I've gotten many reminders of what a great game that baseball is and have reminisced on many great memories it has provided me over the years.
I think this situation has done that for many of us. Ask fans just a few months ago if they'd be in favor of playing regular-season games in 110 degrees Arizona heat with no fans, in seven-inning contests, with a total realignment of the leagues, as is currently being discussed, and they would have thought you're crazy. Now, many fans are so desperate to watch the game they love that they are begging for this to happen.
I know that when baseball finally comes back, in whatever form we get it, I will look at the game with a whole new perspective. I'll see the game more than ever in childlike wonder, just as Terence Mann (played by James Earl Jones) describes in Field of Dreams. I'll appreciate my relaxing evenings taking in a game on TV, and my visits to Wrigley Field never like before. As terrible as this situation is, maybe I needed that.
Hopefully, we will all come out of this situation with a greater understanding and appreciation for our game. Probably, we will look back on these days as a time when we wrote a whole new definition of what it means to be a fan. I sure know that I will.