Chicago Cubs: The few times Wrigley didn't feel like home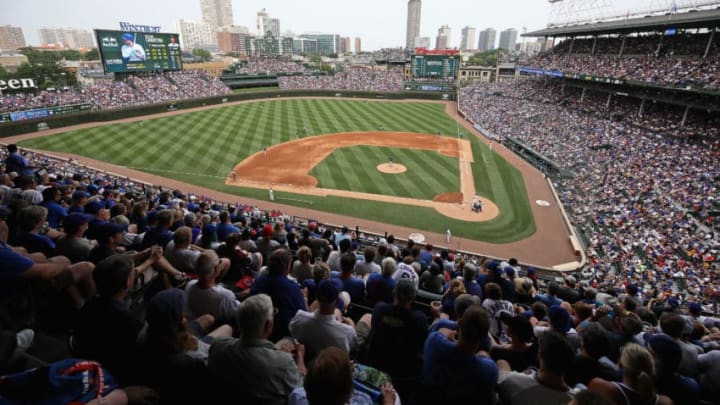 General pic, Wrigley Field (Photo by Jonathan Daniel/Getty Images) /
Jim Leyland, Detroit Tigers (Photo by John Gress/Getty Images) /
Chicago Cubs: This might have been the most significant visiting fan invasion seen at Wrigley in many years.
The 2012 Chicago Cubs season was miserable for many reasons…mainly the fact that the team was terrible and lost 101 games.
More from Cubbies Crib
There was once a time the Detroit Tigers were the powerhouse of the American League. The 2012 Tigers were in their prime window and would go on to make it to the World Series. This team came to Wrigley Field in mid-June of that year. A juggernaut offense vs. the eventual 101-loss Cubs.  But the real story was who was in the stands at Wrigley.
Tigers fans absolutely took over the old ballpark with ease. Detroit is close, and Cubs fans could scalp away tickets to make a quick buck and not watch their team get killed. The Tigers have made other trips to Wrigley in inter-league years (2006, 2015, 2018) and always brought a lot of their supporters with them…but what they did in 2012 was a whole other level.
One particular game that stands out was the series finale on June 14, 2012. It was the game reigning Cy Young winner Justin Verlander was throwing for Detroit as the Tigers looked to take the rubber game. It was a close game, a 5-3 Tigers win, but that is all the Cubs had going for them. Wrigley Field that day was somewhere around 70% Tigers fans. It was so noticeable it angered actor Jeff Garlin who said, "You Tigers fans suck!" after singing the stretch.
Longtime Cubs beat for the Tribune Paul Sullivan said he has never seen an invasion like that before. Former Cubs first baseman Bryan LaHair was on WSCR after the series and said he was "bothered" by the number of Tigers fans at Wrigley.
Looking back at these instances, it makes perfect sense a lot of these teams were from the AL Central. Despite not visiting Wrigley, often they are close by and have easy access. The Cubs do the same thing when they visit their parks, after all.