Chicago Cubs: Mookie Betts trade may foreshadow a Kris Bryant deal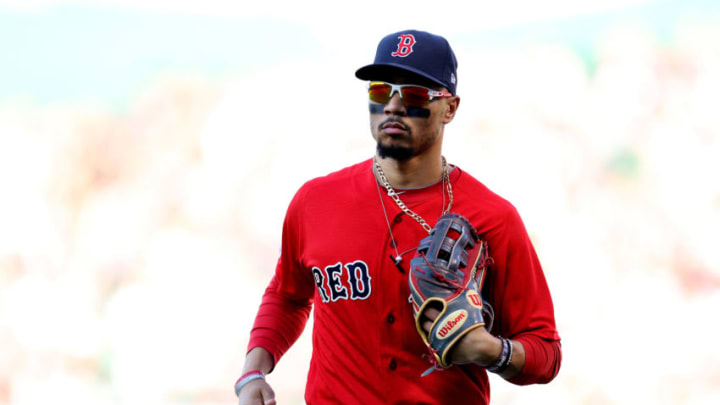 Mookie Betts, Boston Red Sox (Photo by Maddie Meyer/Getty Images) /
Kris Bryant, Chicago Cubs (Photo by Bob Levey/Getty Images) /
Chicago Cubs could go several different directions in a Bryant trade
Let's be honest. Kris Bryant is not Mookie Betts. That being said, he's capable of playing at a very high level – worthy of being mentioned among the most talented players in the game.
Injuries have changed the perception of Bryant around the league since he won National League MVP honors in 2016. According to David Kaplan of NBC Sports Chicago, 'people around the game aren't as high on Kris Bryant as fans and the media might be.'
Now, whether or not you're buying that thinking or believe it – you have to consider the impact it could have on a potential trade. Chicago will have to decide what to prioritize: the return in a Bryant deal or shedding the most payroll possible.
Theo Epstein could hold onto Bryant, hoping he comes tearing out of the gate and raising his value – then look to trade him at the deadline in July. He could turn to one of several NL East teams reportedly interested in his services in the next week and see what he could get, as well.
Or if he takes the Bloom course of action, he could attach a Jason Heyward to a deal and shed a massive amount of payroll while receiving less in return. There's no telling which way Epstein will go, but attaching another contract to the former MVP in a trade will likely receive the same reaction the Betts deal got in Boston: muted disappointment and anger over what many perceive as a cost-cutting measure that sacrifices the team's postseason chances.