Chicago Cubs: Mookie Betts trade may foreshadow a Kris Bryant deal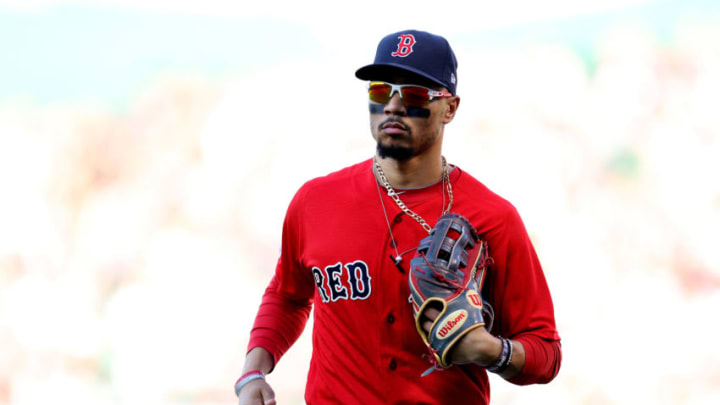 Mookie Betts, Boston Red Sox (Photo by Maddie Meyer/Getty Images) /
Mookie Betts, Red Sox (Photo by Ezra Shaw/Getty Images) /
Chicago Cubs: Betts deal probably worries Cubs fans
Watching Boston deal the face of their franchise after seeing multiple rounds of contract extension talks go absolutely nowhere. It came down to a hard truth: either trade Betts now and get some long-term value and much-needed payroll relief or watch him walk with next to nothing.
Simply put, Chaim Bloom could not let the latter scenario come to fruition, no matter the pain such a move causes Red Sox fans in the meantime. Owner John Henry opened the offseason talking about a mandate to get under the $208 million luxury tax threshold – and Bloom has delivered, dropping the massive contracts of Betts and Price.
Does all of this sound familiar? An official, but unofficial mandate from above to get below a certain number and the belief that trading a star player is the only way to do it? It should because it's driven the Cubs' entire offseason to this point.
Instead of Betts, it's Bryant who, with his service time grievance settled, heads into the 2020 campaign making $18.6 million in arbitration with two years of team control remaining. The Betts trade doesn't line up perfectly with the Cubs' current situation. But there are certainly similarities between the two scenarios – enough so that it warrants discussing a bit further.