Chicago Cubs need to target left-hander Will Smith this winter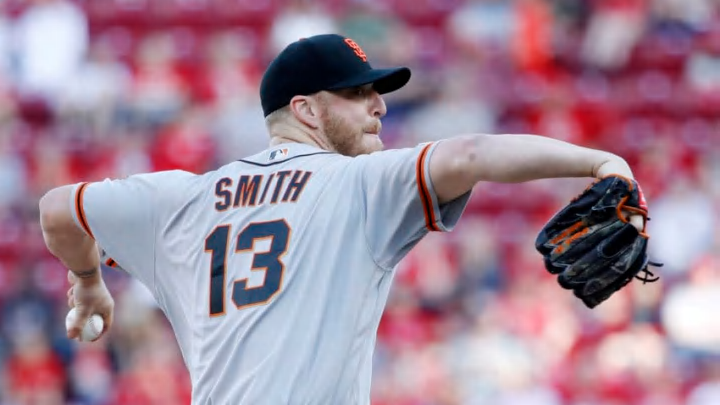 (Photo by Joe Robbins/Getty Images) /
After a lackluster showing from Craig Kimbrel, the Chicago Cubs need to do their due diligence and pursue another shutdown arm this offseason.
The bullpen was a clear area of need for the Chicago Cubs in 2019 given their lack of clutch pitching. The team suffered 28 blown saves and 31 losses in relief despite recording a 3.98 ERA: good for eighth in all of baseball.
Certainly, it didn't help that the team's mid-season acquisition of Craig Kimbrel didn't go as planned. Despite only being with the team for 23 games, Kimbrel gave up more home runs than any year he was in the majors while recording an unsightly 6.53 ERA and 8.00 FIP.
More from Cubbies Crib
While it seems unlikely Kimbrel could repeat such a disastrous implosion, having insurance is a likely strategy for the Cubs going forward. The team will be losing some of its top relievers to free agency, however, so it's more likely they could go for a free agent arm.
Enter free agent closer Will Smith. This year marked Smith's first All-Star season in which he recorded a 2.76 ERA along with 34 saves with the Giants. The Cubs, among others, were interested in him at the deadline until San Francisco made a strong push that put them back in the wild card race.
The Cubs could have need of another strong lefty, given their current choices are Kyle Ryan and Brad Wieck.
Ryan experienced a career renaissance in 2019 and was one of the team's most reliable relievers while Wieck looks to be a strong impact piece next year, but still has had only limited time with the team.
Smith could operate not just as insurance for Kimbrel, but for Wieck and Ryan as well should either or both begin to struggle. Part of what hurt the Cubs bullpen in 2019 was the lack of a solid lefty outside of Ryan, and Smith could all but guarantee quality innings pitched from the left side.
The only thing not to love about Smith is his velocity. Nowadays, the game is dominated by power arms, something the Cubs severely lacked in 2019, and Smith won't exactly provide that with an average 92.6 MPH on his fastball.
Still, it's hard to deny that Smith is a capable reliever that should be on the Chicago Cubs radar this offseason. There aren't many other solid choices outside of trades, so it makes sense for the team to give the veteran lefty a shot.