Chicago Cubs could take a huge step toward October if they do one thing
It's only mid-May, but if the Chicago Cubs can handle their business this week, they could give themselves some breathing room in the NL Central race.
Last week, we talked about how the next few weeks could be critical for the Chicago Cubs – but after winning eight of 10 during their recent homestand, that fact only rings truer now. Joe Maddon's club took two of three from the reigning division champion Milwaukee Brewers one week after sweeping the rival St. Louis Cardinals, shaking up the National League Central.
Chicago entered Monday's off-day two games up on the Brewers and 3 1/2 up on both the Cardinals and Pittsburgh Pirates, two teams tied for third. The sweep at Wrigley Field cost St. Louis dearly. They've now lost eight of their last 10 contests and are just 14-15 against teams above the .500 mark this season.
The Cubs, meanwhile, are a season-high 10 games above the breakeven mark on the year – and they could very well run that number up over the next week, with series against the Cincinnati Reds and Washington Nationals.
Cincinnati is an interesting foe. They trail only the Cubs among NL Central teams in run differential (+30 on the year) – but that hasn't translated to success in the standings. The Reds sit at 18-23 entering Tuesday's series opener – 7 1/2 games behind Chicago in the division.
A sweep at the hands of Maddon's squad could be the nail in the coffin for a team that made a bevy of moves this offseason, hoping to breathe life into a largely stagnant organization. That hasn't paid off – at least not yet – and running into the game's hottest team won't do them any favors.
After a set in Cincinnati, Chicago heads to Washington, D.C. for a series that, in all honesty, could go either way. The Nationals' first year in the A.B. (After Bryce) era hasn't been what they'd hoped. Washington enters Monday running a -25 run differential, ahead of only the Miami Marlins, one of the worst teams in baseball history, in the National League East. So, while they look good on paper, this is a club that continues to search for answers.
The grind of a regular season can get to any club, but when presented with an opportunity like this, it's hard to not look ahead. Chicago is very clearly the superior team on paper – and these are both series where you have to expect to, at a minimum, take two of three, in both of these matchups. If the Cubs can do that, with some help, they could be in a very enviable spot this time next week.
What needs to happen for the Cubs to get this done?
For the Cubs, it all starts and finishes with the pitching. Over the span of six games, all of the team's regular starters will likely get the ball once (barring some unforeseen change) with Kyle Hendricks going twice given he opens the series Tuesday against the Reds.
Jon Lester has been good enough to warrant Cy Young consideration early on in 2019, Hendricks seems to be finding his stride and both of the team's other lefties, Cole Hamels and Jose Quintana, are quietly turning in quality pretty much every time out.
The big question mark? Yu Darvish, who has been nothing short of disappointing so far this year. He leads the league in free passes (nearly matching Tyler Chatwood's performance from 2018) and has utterly failed to eat innings in any meaningful way.
If Chicago continues to get the pitching it's gotten so far in the month of May, expect the offense to keep firing on all cylinders – or, at the very least, give the arms just enough to get by during this six-game road trip.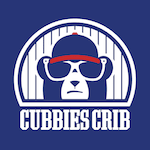 It's hard to say that one week can decide a season – but one thing's for sure. Chicago knows better than most that you might not win a division crown in the span of a week, but you certainly can lose one. And by taking care of business this week, the Cubs could return home for another homestand still considered the hottest team in the game.