Chicago Cubs: From an anxious fan–let us see our team
If you are an avid Chicago Cubs fan, how are we able to watch the Spring Training games? We need to see how our team is looking other than all of the social media highlights! Of course, there are many.
Since the beginning of Spring Training last week, the Chicago Cubs have played six games, and we have been unable to see them in action for the Chicago folks (blackout restrictions). The real kicker to this is the fact that no games will be live on CSN and WGN until March 13.
It is long enough that we have to wait for baseball season to start in late February, and now we have to amount to watching teams like the Miami Marlins and Texas Rangers play an utterly meaningless game. The best part of knowing your favorite team is starting the season is having the ability to watch them! This is not the best case considering people may have to pay full price to watch.
This may not be a problem for some people, but for people who want to enjoy watching the top prospects of the organization and get to know the team, it is not a viable option.
Spring Training is not just shaking the dust of the players, but the fans too. Speaking for the fans, we need understand the new rules like the pitch clock.
Yes, we can watch any game to understand that, but how will we know how the Cubs players are reacting to it? What are the announcers saying about both clubs? There is so much that we need to know visually and through audio.
This is time to remember what Willson Contreras is about and that Kris Bryant is absolutely full go. It is time to form our own opinions and that cannot happen from a six-second clip we see on social media.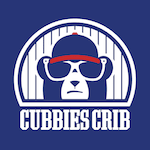 Luckily, as we get through the middle of spring training, there will be 10 games available for all to see. You can find the schedule on cubs.com to view the schedule for radio, TV, and webcasts. In the mean time, I will be heading to Spring Training just to get my fix in before Opening Day.