Chicago Cubs: Justin Wilson and Jesse Chavez have kept pen afloat
If not for the work of Jesse Chavez and Justin Wilson over the last 30 days, the Chicago Cubs may very well find themselves in a different position.
Much has been made (yes, even here at Cubbies Crib) about the Chicago Cubs recent bullpen woes. From the overworked Steve Cishek to key injuries to closers Brandon Morrow and Pedro Strop, there's been no shortage of storylines coming from the pen.
But, in typical post-World Series title Cubs fan fashion, most of those headlines have been negative. That makes sense, given the Cubs' struggles over the last month or so. But Justin Wilson and Jesse Chavez have been downright filthy during that stretch, doing whatever is asked of them in an array of situations.
Chavez, picked up in a much less-hyped midseason trade with the Texas Rangers, has been perhaps as valuable as his teammate Cole Hamels. While the latter has garnered most of the attention, turning in ace-like numbers every time out, Chavez has filled countless roles for Joe Maddon – ranging from long man to closer.
The right-hander boasts a 1.13 ERA, 1.00 WHIP and .237 opponent average during his last 16 appearances (16 innings). He's allowed less than a hit per nine and has really utilized his stuff down in the zone to keep hitters from squaring him up.
"He's the Ben Zobrist of relief pitchers," Maddon said. "He can do so many different things out there — throw long, short, setup and close."
While they've both been dominant, Wilson and Chavez fill very different roles for Maddon and pitching coach Jim Hickey. Chavez is a jack-of-all-trades, while Wilson is a crunch-time specialist.
Coming through in the big moments
The left-hander leads all National League relievers in inherited runners allowed to score (8.3 percent). The next-best arm? Yoshihisa Hirano of the Arizona Diamondbacks, who clocks in at 16.7 percent. It's not that Wilson has been one of the most clutch arms in the league – he is the most clutch guy in the NL.
What really makes this stand out even more is his tough 2017 performance. Chicago brought him in to be a shutdown left-handed option in the pen. Instead, they got a guy who couldn't find the zone and was eventually left off one of the postseason rosters altogether.
"We talked a lot about this in spring training, that he could be the lynchpin to this whole season in the bullpen," Maddon said earlier this month. "And right now he's demonstrating that."
This season, though, Wilson has been everything we'd hoped for – and then some. In the last month, he's struck out better than a batter per inning, working to the tune of a 1.08 ERA in 16 relief appearances.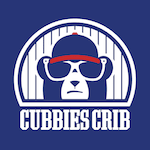 The story remains the same: if the Chicago Cubs' offense doesn't figure things out, a deep October run is not only unlikely, but darn-near impossible. But for Wilson and Chavez, they're doing everything they can to make sure we host another banner at Wrigley next spring.