Chicago Cubs: Adding Papelbon would be low risk and high reward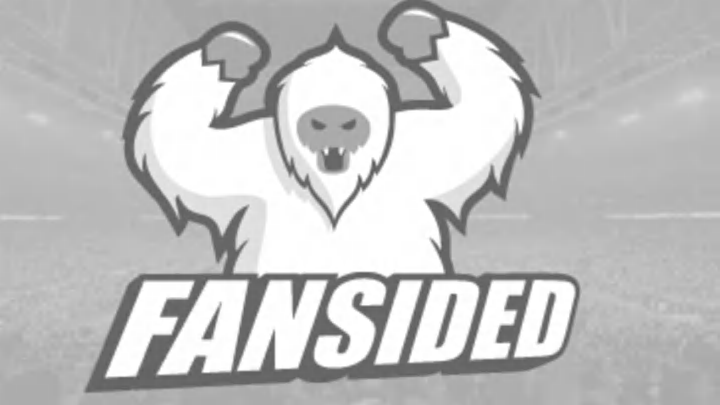 After a couple of tough games versus the rival St. Louis Cardinals, the Chicago Cubs will need to adjust the pitching staff.
We all saw it. The play in which Pedro Strop tore his meniscus. The pitches in the seventh inning that caused discomfort in John Lackey's throwing shoulder. The five-run inning the Cardinals put on Hector Rondon in his return from the disabled list. The implosion of Carl Edwards, Jr., and Joe Smith on Saturday. All of these raise red-flags for the Chicago Cubs.
We only want to raise white flags……..with a big blue W on it.
The Chicago Cubs spent a great deal of time improving their pitching staff before the trade deadline. Between the trades for Aroldis Chapman and the attempt at a reclamation project Joe Nathan, Theo Epstein and Jeb Hoyer tried everything they could to improve the staff. And it was working.
The starting staff has been fantastic all season. The stats speak for themselves, and we have been over them so many times before. The combination of starters is the only rotation in the National League in which all five have an ERA below 3.50. But, they have also pitched 721 innings combined, which is third most in the majors.
More from Chicago Cubs News
That means they average 6 1/3 innings per game. Respectable. But that also means the bullpen is called upon for 2 2/3 innings per game. With Strop injured, Mike Montgomery and Joe Smith struggling with the transition, and the rest of the pen in flux, what is Chicago Cubs Manager Joe Maddon to do?
Enter talk regarding recently released closer Jonathan Papelbon. Let it be noted that Papelbon's season has not gone as well as expected. His ERA is the highest of his career and he has blown three saves. And, as we saw last year in an altercation with Bryce Harper, Papelbon is not the most positive influence in a clubhouse. But was that a product of the clubhouse Alpha-males battling it out, or does he just have a rough personality?
Let me lay out the case for the Chicago Cubs to sign Papelbon.
First, it is a low risk/high reward situation. Signing him will not cost a ton. He was released from the Washington Nationals and, MAYBE, a bit humbled. He could come in and work hard and be the pitcher we all know.
Second, playing for the Nationals could not be easy. Former Manager Matt Williams was known for being hard to play for on a daily basis. Coming to the Chicago Cubs will be as different as night-to-day. The Cubs clubhouse is known as a loose place, with parties after wins. And, the core group of players, such as Anthony Rizzo and Kris Bryant, set the atmosphere and tone for the team. Hasn't Chapman settled in pretty well?
Third, numbers never lie. Sure, Papelbon is older and his stuff may have dropped off a bit. Some of that is the atmosphere, and some are age related. But, the ERA is the only real number that is off. Well, and walks. And runs, of course. However, strikeouts, home runs, and hits are all on par with the rest of his career. Cubs pitching coach Chris Bosio has done well with other "projects." Just check out Jake Arrieta, Jason Hammel, and Kyle Hendricks. All have improved with Bosio.
Fourth. Strop is hurt. Torn meniscus. I have one of those. They can heal quickly but take the time to feel comfortable again. Other options would be Justin Grimm.
Next: Recent bullpen woes are nothing to worry about
And, finally, Jon Lester knows Papelbon. Having a familiar face that will not only help calm the personality, but Lester can also hold Papelbon in check. Having a friend in a new place can always help ease stress. Plus, both Lester and Papelbon won a World Series in Boston. That experience will go a long way on a team that is young.
It may not be what we as fans were hoping for, but the Chicago Cubs signing Papelbon could be what they need.