Cubs Throwback Thursday: Remember the College of Coaches?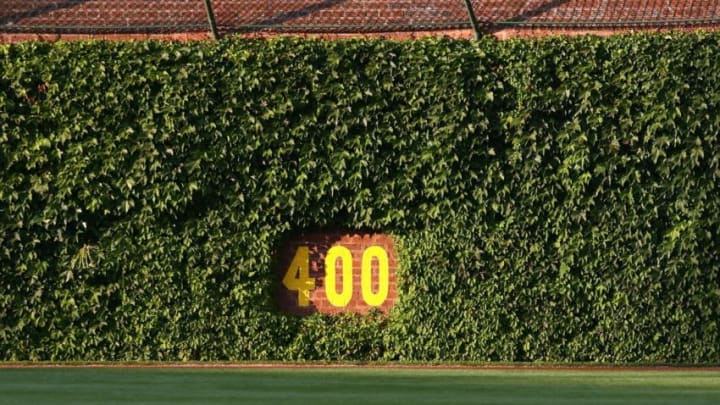 (Photo by Jonathan Daniel/Getty Images) /
This will be my first installment of a "Throwback Thursday" here at Cubbies Crib. As a retired history teacher and longtime Cubs fan, I hope you find these interesting this offseason.
Mr. Wrigley, what the hell were you thinking?
The Chicago Cubs did not  have a manager during the 1961 and 1962 seasons, and to some effect in both 1963 and 1964, as well. Yes, you read that correctly. Phillip K. Wrigley, also known as P.K., was the chewing gum heir and team owner. His father purchased the team in the 1910s, and his son William III sold the team to the Tribune Company in 1981. I began to research the team's record during his ownership, but it made me sad. The nickname "Lovable Losers" was well-earned, to say the least. After losing to the World Series to the Detroit Tigers in 1945, and a winning season the following year, the Cubs had fourteen straight losing seasons (OK, they were .500 (77-77) in 1952, but still).
Cubs: The College of Coaches just went from bad to worse
Baseball has undergone many, many changes in its history. Some have been good, some have not. The designated hitter, now in both leagues, is a recent example. You do get credit for trying something innovative. Mr. Wrigley, a successful businessman, decided to abandon having a field manager and use what was to be called the "College of Coaches." This system would not have a traditional manager, instead rotating coaches in an eight-man staff. Besides major league duties, they would also be very involved with the minor league teams in the farm system. In theory, give it a 'maybe' at the start.
The idea may have grown out of an 'idea' that Elvin Tappe, a former minor league catcher came up with. Tappe thought this was a good idea for the minor leagues, said "I never intended it to be used at the big league level. Mr. Wrigley got all carried away." There is merit to this idea, the best MLB organizations want all their prospects taught the same way. Branch Rickey had standardized instruction with the St. Louis Cardinals and Brooklyn Dodgers, so in theory…
The flaws were numerous. Just because you want everything done the same way doesn't mean eight different men are going to adhere to such a plan. All have different backgrounds and philosophies of their own. Many potential candidates turned these positions down. George Will, known more for his political commentary, but has penned baseball books including one on the Cubs even called this scheme 'hairbrained." Eight different men would temporarily 'head coaches,' as Wrigley didn't like the term manager. The word inconsistency seems appropriate here.
The sad part is that the Cubs were beginning to have some young talent emerge. Ernie Banks had been around almost a decade, but Billy Williams and Ron Santo would have their first full season with the team that year. There was talent, yes, but there was also chaos. Harry Craft, the second manager, benched (1961 Rookie of the Year) Billy Williams, so perhaps his skills in player development were a bit weak, sarcasm emphasized. Banks' body was breaking down, so experiments were made moving him to left field, then first base.
Each 'head coach's' tenure was haphazard as well. Changes were made after 11 games, then 12, 17, 2, 4, 3, 78, 11 and 16 games. Continuity? Nope. The team's record improved by four games from 1960, but still finished in seventh place in what was then an eight-team league. Curiously, the most vocal critic of the plan was future Cubs manager Don Zimmer (1988-1991) observing after the season that it was "a joke and that it was doomed to failure the moment it was created."
Yet, Wrigley brought it back in 1962.
Buck O'Neil joined the coaching staff on May 29, 1962 becoming the first African American coach in the major leagues. He had been involved in the careers of Banks. Williams, George Altman and a young player named Lou Brock. O'Neil had been a successful manager of the famous Kansas City Monarchs in the Negro Leagues, but was not given the opportunity to take a turn a managing. Would you like to wager a guess as to why?
After finishing with the worst record in franchise history (59-103, equaled again only in 1966), Wrigley made former MLB player Bob Kennedy 'head coach,' still refusing to use the word manager. With the team's talent, and leadership stability, the Cubs achieved their first season over .500 since 1946.
Wrigley would bring in Leo Durocher for the 1966 season. He had the most success as a Cubs manager into 1972 with a .504 record since Gabby Harnett 1938-1940 and Jim Frey 1984-1986. I would have loved to have been a fly on the wall when Durocher and Ron Santo almost came to blows once in the Cubs clubhouse.
Coming up next week: Rick Reuschel, an appreciation
Recommended reading:
Glen Stone, The Cubs: The Complete Story of Chicago Cubs Baseball, Boston, Houghton Mifflin, 2007.
George F. Will, A Nice Little Place on the Northside: A History of Triumph, Mostly Defeat, and Incurable Hope at Wrigley Field, New York, Three Rivers Press, 2014.