Chicago Cubs: Paul Gillespie's career was defined by two moments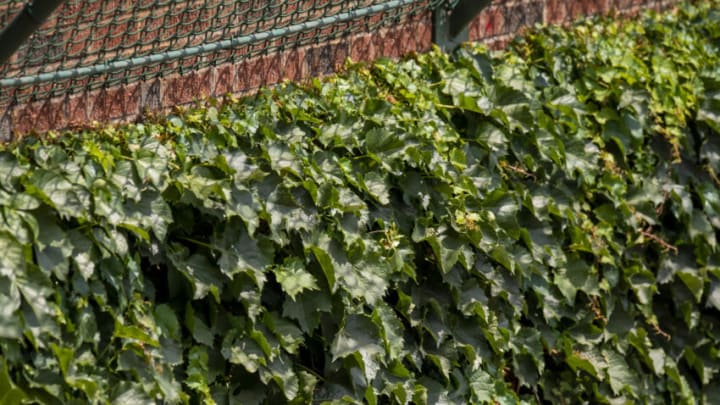 Mandatory Credit: Patrick Gorski-USA TODAY Sports /
Baseball is filled with mysticism and many "what if?" moments. Yet, the magic and those very moments are what make the game so great, as well as so painstaking. The Chicago Cubs and their fans are privy to plenty of painstaking moments but also understand what it feels like to be on top.
Historically, many faces have donned the blue and white pinstripes, and none more significant who fall into the "what if?" category than Paul Gillespie, a catcher whose short professional career during the end of the "Lively Ball" era saw Gillespie experience many peaks and valleys.
Gillespie got his foot in the door initially with the Detroit Tigers, who were the first team to sign him to a contract despite Gillespie playing second-fiddle as the backup catcher during his high school career. His start came in the Class-D Texas Valley League, where he shifted between catching and playing third base.
The following year with a new squad in the same league, Gillespie made the All-Star team as an outfielder, and that same year played many different utility roles around the diamond. Shortly after that, Gillespie became a free agent as part of a way to eliminate working agreements during the time.
Chicago Cubs: A long strange journey for Paul Gillespie
Gillespie signed on with the Brooklyn Dodgers following the decision from the commissioner at the time, Kennesaw Mountain Landis, and played for a handful of squads before his contract was officially sold to the Cubs. In Gillespie's debut, on September 11, 1942, the young catcher homered in his first career at-bat and finished the day with a pair of hits and two RBI.
Two days later, Gillespie hit his second home run, and just two games into his major league career had raised the bar as the potential future backstop for the Cubs. Unfortunately, his professional career was put on a hiatus due to military training, as Gillespie was one of 13 Cubs players to serve during World War II.
In 1944, Gillespie entered the season as one of six catchers on the roster. Manager Charlie Grimm highly regarded him. A season later, following his discharge from the military, the starting catcher, Mickey Livingston, returned, and Gillespie found his spot returning as the backup.
That year, Gillespie found some noteworthy moments, including a grand slam and a two-run home run in an August game versus the Brooklyn Dodgers. Shortly after that, Gillespie would step in for what would be the final regular-season at-bat of his career. Again, he hit a home run.
Gillespie did make a few appearances in the 1945 World Series when the Cubs faced the Detroit Tigers. Then, however, he went hitless in six at-bats, including a moment in reaggravating a knee injury which ultimately put a damper to his future.
Following a handful of years playing minor league baseball and many attempted comebacks, Gillespies baseball career ended. Gillespie was just shy of fifty years old when he passed away following an illness. However, Gillespie will always be remembered as a guy who homered in his first at-bat and final at-bat and will go down in Cubs lore as one of the great "what if?" ballplayers.