Chicago Cubs News
Cubs went from 3rd to 13th in payroll after waves of cost-cutting moves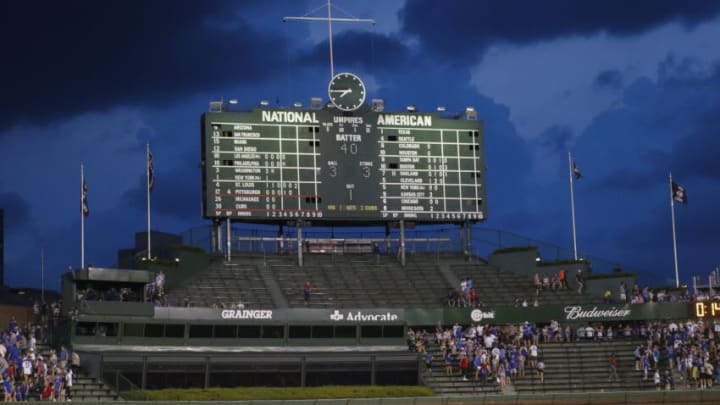 (Photo by Nuccio DiNuzzo/Getty Images) /
It's not like we needed confirmation, but the Chicago Cubs slashed and burned payroll over the last two years, falling from third in the league back in 2019 all the way down to 13th in 2021, according to the AP.
That's hardly a surprise. Remember – last winter, Jed Hoyer decided to non-tender Kyle Schwarber, then trade Yu Darvish – taking both of their contracts off the books. Any additions were marginal and cost next-to-nothing, then the July sell-off hit. Craig Kimbrel, Ryan Tepera, Andrew Chafin, Trevor Williams, Kris Bryant, Javier Baez and Anthony Rizzo were all traded – leaving the team with pretty much zero in the sense of long-term commitments.
With that clean slate, though, Hoyer has already made some improvements to the roster, signing veteran catcher Yan Gomes to a two-year deal, bringing in former top prospect Clint Frazier and, of course, inking Marcus Stroman to a three-year pact, as well.
It goes without saying: if Chicago brings in Carlos Correa, you could see another $35-40 million annually in payroll, depending on the length of a deal. Looking down the road, the Cubs have no contracts that run past the 2024 season. Per Spotrac, David Bote has a $7 million option for 2025, but barring a dramatic turnaround, it would be a shock to even see him on the roster three years from now.
Carlos Correa or not, the Cubs have dollars to spend once the lockout ends
If you're all-in on Correa, don't be. There are a ton of alternatives out there and, whether Tom Ricketts wants to admit it or not, there's plenty of money to be spent after the cost-cutting moves of the last 18 or so months. Hoyer doesn't have to overextend himself on Correa to make this team markedly better than the one that we saw on the field after the deadline.
The front office failed to work out contract extensions with any of the core players from the 2016 team – including Baez, Bryant and Rizzo. So far this winter, there haven't been any talks between the Cubs and Willson Contreras, either, so you could see him fall off the books before the end of July, as well.
On the whole, MLB payrolls fell four percent – back to the levels seen in 2015 – so you can bet that the MLBPA will be taking note for when the two sides come back to the table to talk economics in January.