Key Cubs championship architect Jason McLeod joins Diamondbacks front office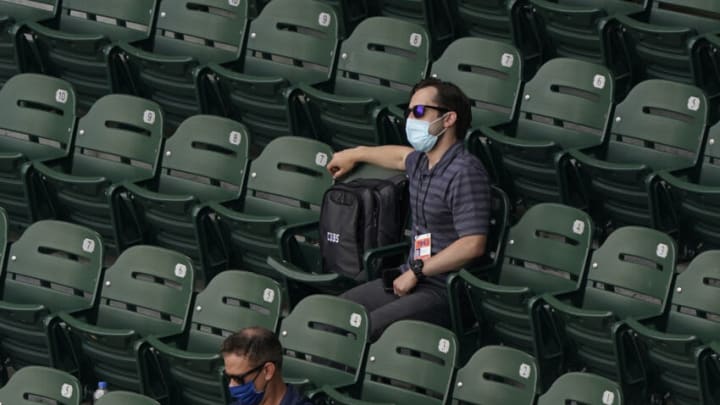 (Photo by Nuccio DiNuzzo/Getty Images) /
After spending nearly a decade with the Chicago Cubs, front office executive Jason McLeod departed the organization back in October. Last week, The Athletic's Ken Rosenthal reported the Arizona Diamondbacks hired McLeod as a special assistant to general manager Mike Hazen.
This move is not a complete surprise since McLeod has ties to Hazen. In 2006, Hazen started serving as the Boston Red Sox's director of player development while McLeod was Boston's scouting director. Then, in 2009, McLeod followed Jed Hoyer to San Diego before they both joined the Cubs and Theo Epstein in 2011.
Over his time with the Cubs, McLeod assumed many different positions. As I said, he joined the organization with Epstein, who took over as team president in 2011 and assumed the role of vice president of scouting and player development. It should be noted that McLeod was huge for the Cubs farm system. He oversaw drafts that produced both Kris Bryant and Kyle Schwarber. In addition, during his past two years with the team, McLeod was the director of player personnel.
While McLeod was given a chance to stay with Chicago after his contract expired in October, he chose to part ways with the club and seek other opportunities. As Rosenthal mentioned in his tweet, McLeod will "contribute in a variety of areas" with the Diamondbacks. This means that he will not contribute in just one specific area like he did when he was with Chicago.
Chicago Cubs: Don't be surprised if Jason McLeod leads a front office someday
All things considered, this seems like the right move for McLeod and the direction he wants his career to go in. McLeod has voiced hopes and aspirations of becoming a general manager and even interviewed with different teams in the past. This includes the Minnesota Twins vacancy in 2016, the Giants in 2018 and the Los Angeles Angels in 2020.
While many thought McLeod's name could come up in the New York Mets GM search this offseason, this did not prove to be the case. Not only that, but based on the role Hazen hired McLeod in, it seems as if he was seeking a more versatile role that would handle different specialties. It will definitely be weird to know that McLeod is working for a different organization after all these years, but it will also be interesting to see what he does for the Diamondbacks in 2022.