Jed Hoyer says Cubs are done focusing on the starting rotation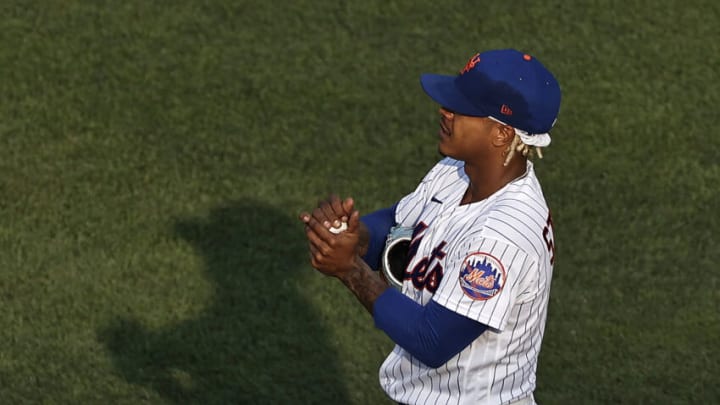 (Photo by Adam Hunger/Getty Images) /
Heading into this offseason, we knew what the top priority for Jed Hoyer and the Chicago Cubs would be: improve a starting rotation that ranked at or near the bottom of the league in almost every significant statistical measure.
First, Chicago pulled one over on the division rival Reds, picking up veteran Wade Miley off waivers – right after Cincinnati had tried to trade the left-hander. The Cubs then picked up his $10 million team option for 2022, giving them a badly needed stabilizing presence in the rotation right out of the gates.
Of course, the addition that moved the needle significantly came right before the lockout hit. Hoyer shocked us all, landing Marcus Stroman on a three-year, $71 million contract. Virtually everyone in the game expected the right-hander to get at least five years; instead, the Cubs got him on that high-AAV, short-term deal that features an opt-out after the 2023 season.
As things stand now, the Cubs will enter 2022 with a starting rotation that looks something like this:
Kyle Hendricks
Marcus Stroman
Wade Miley
Alec Mills
Justin Steele
Adbert Alzolay could also vie for a spot in the staff, but given his tremendous struggles against left-handed hitters, he might be better suited in that long-relief role, occasionally stepping in for spot starts as needed. Those final two spots in the rotation are really up for grabs, and we'll see a ton of competition internally come spring to determine who comes out on top.
Chicago Cubs are shifting their focus to others areas on the roster
Chicago could add another arm or two, but they're going to be flyers rather than a guy you can simply pencil into the rotation. According to Hoyer, the Cubs are done focusing on starting pitching – and will begin to look for improvements elsewhere on the roster.
""I would not rule out continuing to look for innings," Hoyer told The Athletic (subscription required). "But that said, I think we'll turn our attention elsewhere on the roster more.""
There's no doubt. With the additions of Miley and Stroman, this starting staff is dramatically improved over what we saw the team enter 2021 with. Betting on bounceback campaigns from an aging Jake Arrieta and right-hander Trevor Williams went about as well as expected – while Zach Davies also disappointed in a big way.
But Chicago still lacks that power arm in the mix. Sure, Steele and Alzolay both have the potential to become that presence down the road, but they're not there yet. Unfortunately, starting pitchers who fit that profile flew off the board early in the offseason, prompting the Cubs to alter their approach and instead sign Stroman.
Hoyer has addressed the dire situation that was backing up Willson Contreras and improving the rotation. Now, look for him to add some impact bats and relievers as he looks to inch his team closer to contending again sooner rather than later.