Chicago Cubs: Who are the 5 best shortstops in team history?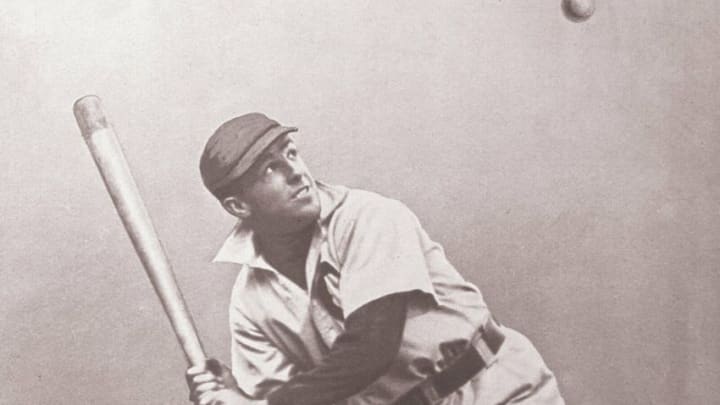 (Photo by Mark Rucker/Transcendental Graphics, Getty Images) /
The "five best" series continues today with a look at the five best shortstops in Chicago Cubs history (no points for guessing who's #1!). This series is based on last year's all-time top 25. Unless otherwise noted, statistics are for each player's tenure as a Cub, and references to WAR are to the Fangraphs version unless otherwise noted.
#5: Charlie Hollocher 1918-24, .305/.370/.392, 112 wRC+, 23.7 WAR
Charlie Hollocher rocketed into the baseball world in 1918 with a season that probably would have won the Rookie of the Year Award had it existed then. He led the NL in hits and total bases, and all 1918 rookies in WAR (5.5)  and each of the triple slash stats (.316/.379/.397).
Hollocher was the best Cubs position player during his short career, which bridged the Frank Chance and Gabby Hartnett dynasties. A mysterious abdominal ailment would curtail his career, leading him to leave the game after just seven years. Hollocher's demons would catch him soon enough; he died at 44 of a self-inflicted gunshot wound.
#4: Woody English 1927-36, .291/.368/.386, 101 wRC+, 27.3 WAR
Woody English was one of the few people Rogers Hornsby could tolerate. The two roomed together on the road when Hornsby joined the Cubs in 1929, and Hornsby provided English valuable hitting tips. English blossomed offensively in the following two seasons, producing 16 of his 32 career homers, 31 percent of his career hits and 11 of his 23 career offensive WAR. He would not have any other above average offensive seasons, but he was a steady defender and the fourth best baserunner among Cubs shortstops, using the Fangraphs BsR rating.
#3: Bill Dahlen 1891-98, .299/.384/.449, 119 wRC+, 35.8 WAR
One of the all-time top 25, Dahlen was an outstanding bat-first shortstop for the Anson-era squad. He owns three of the top 10  best seasons by a Cubs shortstop not named Banks, and has the highest single season OPS (1.012 in 1894). Dahlen was a fractious personality who wore out his welcome in Chicago, getting traded to Brooklyn before the 1899 season. He would play most of the rest his career for Brooklyn and later the Giants, but never attained the level of offensive success he had in Chicago.
Dahlen treated umpires like they were alien invaders. Noting his propensity for getting ejected, the New York Times concluded that "keeping Bill Dahlen in the game is like trying to keep a sparrow in an open lot."
#2: Joe Tinker 1902-16, .259/.303/.347, 94 wRC+, 46.6 WAR
A top-25'er more famous for his glove than his bat, Tinker nevertheless had a mid-career offensive awakening that helped spur the Cubs' early 20th century dominance. From 1908-12, Tinker was second in WAR for all shortstops (behind only Honus Wagner), fifth in wRC+ (102), and second in triples (53, again trailing only Wagner).
Tinker played all but one season of his career in Chicago, though the last two were as a player-manager with the Federal League side. That club outdrew the other two Chicago teams early in the 1914 season, and Tinker's presence, though dimming by then, was probably one reason.
#1: Ernie Banks 1953-71, .274./.330/.500, 118 wRC+, 63.3 WAR
Near the top of the top 25, Banks is far and away the best shortstop to ever play for the Cubs, and indeed for anyone. While Banks' long tenure with the team helped him achieve iconic status, it was his first eight full-time seasons, when he played almost entirely at short, that sealed his greatness as baseball player. Those were his age 23-30 seasons.
Compared to other shortstops over that age span, Banks is (takes deep breath) second in homers (behind only A-Rod); fourth in WAR (behind A-Rod, Cal Ripken and Lou Boudreau, and tied with Honus Wagner); second in slugging (A-Rod again); third in RBI (behind A-Rod and Vern Stephens); and third in slugging (behind A-Rod and Nomar Garciaparra). Basically, Banks was a slower A-Rod without the steroids and the weird art.
Chicago Cubs: Looking at some honorable mention candidates
Some guys have all the fun. During his playing career, Billy Jurges (takes deep breath) was shot by a showgirl; punched by an umpire; fired a baseball in anger into the Phillies dugout during a game; fired a second baseball in anger into the Phillies dugout during the same game; and set fire to a hotel room. This list (drawn from here) is likely illustrative rather than exhaustive. A slick fielder with minimal on-field offensive skills, Jurges (1931-47, 17.1 WAR) would manage the Boston Red Sox in 1959 in lieu of Pinky Higgins and his racist slurs. That was the year the Sawx finally broke their color line by bringing up Pumpsie Green.
Javier Baez (2014-21, 15.8 WAR) is first in Cubs shortstop history in strikeout percentage, first in BABIP, second in isolated power, and third in BsR. And he's second all-time in defensive runs saved.  If there was an Excitement Above Average metric, Baez would be lapping the field.
The trail gets colder after Baez and Jurges. At one point Addison Russell and Starlin Castro might have merited discussion here, but it's hard today to put them under any header with the word "honorable" in it. We can go with Don Kessinger (1964-75, 7.6 WAR), an honorable man and a stellar fielder who never really hit. He has a career OPS+ of 73, which is backup catcher territory today. There was a bunch of these shortstops in the '70s: Mark Belanger, Larry Bowa, Bill Russell, and so on. You can find them now in the triceratops aisle of your local Baseball Depot. Most teams aren't willing to sacrifice this much offense anymore, even at what is probably the most difficult defensive position on the diamond.
And a hat tip to Shawon Dunston (1985-95, 5.3 WAR), who didn't produce prodigious statistics but who was a fan favorite with an absolute cannon of a right arm.