Chicago Cubs: Flies in the ointment, asking 'where did it all go wrong?'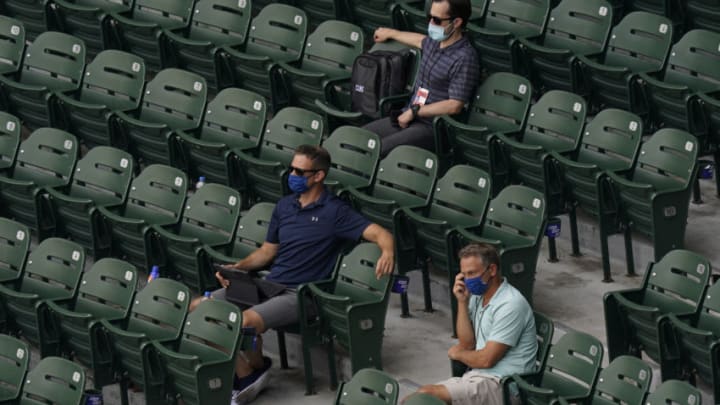 (Photo by Nuccio DiNuzzo/Getty Images) /
(Photo by Jonathan Daniel/Getty Images) /
An exhaustive history of the Chicago Cubs' misdeeds would be so long as to fly in the face of reason, so I'm going to take a flyer on that here and instead concern myself with some of the misplays and lowlights of upper management's history of dropped pop flies, to tell the story of what exactly happened here.
William Golding would probably recognize the scenario.
The first maggot of wisdom therefore would be the Kris Bryant service time manipulation incident, during which the Cubs held Bryant back from his major-league debut until April 17, 2015, holding forth the specter of starting third baseman Mike Olt in order to have Bryant log less days than required for a full year of service.
In fact, they did this so well that Bryant logged exactly one day less than the required total. The then-rookie logged his complaint with the designated authorities, who first swept it under the tarp, and then denied his complaint had validity, when Bryant lost his case.
Bryant played it off sometimes, but it became apparent over time that Bryant had a little sour-grape taste – and who can blame him? Of course, the team had to keep him around during the period when the case was being decided, and then they won an additional year of control in the process.
When it became clear to the team that Bryant would not re-up, the Cubs traded him to the San Francisco Giants for pitcher Caleb Killian and outfielder Alexander Canario. Both are perfectly good young players that are just beginning to ascent the ladder to the big club. They're not expected to have any impact in Chicago until 2024 or 2025.