Chicago Cubs: How the Wrigley Field experience has changed in my lifetime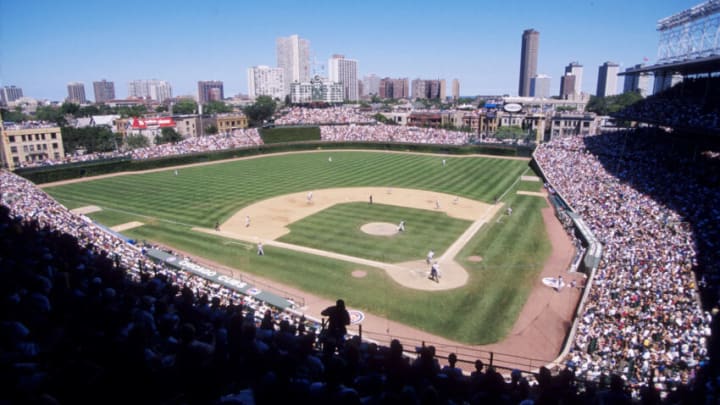 Mandatory Credit: Jonathan Daniel/ALLSPORT /
Chicago Cubs / Wrigley Field /
The Wrigley Field 1060 Project, which lasted roughly five years, was finally capped off with a ceremony at the historic ballpark Thursday afternoon to rededicate the 107-year old home of the Chicago Cubs as a landmark. Since 2014 the stadium has gone under massive renovations to update and restore both fan and player facilities. While the traditions of Wrigley Field are loved by so many people, the renovations were much needed as the structure was in disrepair and most amenities/player facilities were way out of date.
Changes/additions to the park include a restored lower-seating bowl, upper-deck terrace with improved concessions, restored concourses, video boards on the left and right field sides, remodeled luxury boxes, bullpens moved under the new bleachers, new clubhouses and training facilities for both home and visitors, remodeled pressbox, Gallagher Way outside the park, Hotel Zachary across the street and private clubs.
With so many changes coming, fans in 2014 became concerned that it could mess with the classic aesthetics of the park. However, the historic marquee, hand-operated scoreboard, ivy-covered walls and shape of the grandstand remained. It was an overall nice balance of modernization while keeping so much of classic Wrigley Field alive.
That said, it still has seen some notable changes over the years. One of Wrigley's golden eras was the late-90s/early 2000s. It was a time of exciting slugging battles between Sammy Sosa and Mark McGwire, dominant performances from flame-throwing Kerry Wood all while still featuring so much "old school" baseball vibes. Let's compare the experience of late-90s Wrigley vs. today.