5 Chicago Cubs trade candidates: Who should stay and who should go?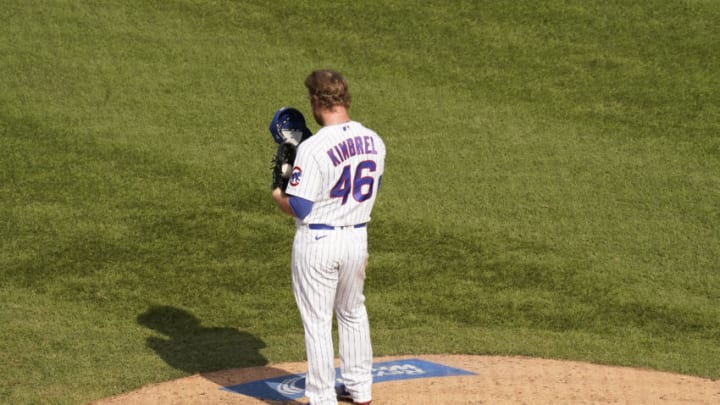 Craig Kimbrel (Photo by Nuccio DiNuzzo/Getty Images) /
(Photo by Norm Hall/Getty Images) /
5 Chicago Cubs trade candidates: Where will Javier Baez bring the magic next?
If there is one thing that is true, it's that Javier Baez is always exciting. He's spectacular, enigmatic, and volatile. He's as likely to strike out as he is to hit a 450-foot bomb to right center. He might do the craziest, dumbest or smartest thing you've ever seen on the basepaths or in the field at any given moment. And, he loves the spotlight.
So, of course, he's going to be front and center during the week leading up to the trade deadline.
More from Chicago Cubs News
There isn't a player whose value is argued more vociferously for and against than Baez. Some think he's a $200 million player and some wouldn't pay him at all. And, to be fair, that's actually sort of fair given his style of play and his undulating career production. Does anyone truly know who he is? Is he the NL MVP runner-up, or is he a guy who can barely hit .200? Is he a Gold Glove shortstop, or is he unfocused and too flashy?
Should he stay or should he go? Again, this is a guy who is a Cub and should be a Cub. The way he plays makes it difficult to give him a super long extension, and that's probably what the hold up has been with him in terms of an extension. While someone like Rizzo probably hasn't been extended because he's older, has a bad back, and has had recurring injuries to it, Baez has the proclivity to throw himself around making spectacular plays and swing in a violent Reggie Jackson-style corkscrew.
The Cubs probably would be happy with a four-year deal for Baez, but that's probably not what El Mago wants when he looks at Francisco Lindor and Fernando Tatis Jr. locking up mega deals. If it were me, I know some club is going to want a spectacular shortstop with power who loves playing in October; deal him now and see what the free agent market dictates in the winter when it comes to re-signing him for something comfortable.