5 Chicago Cubs trade candidates: Who should stay and who should go?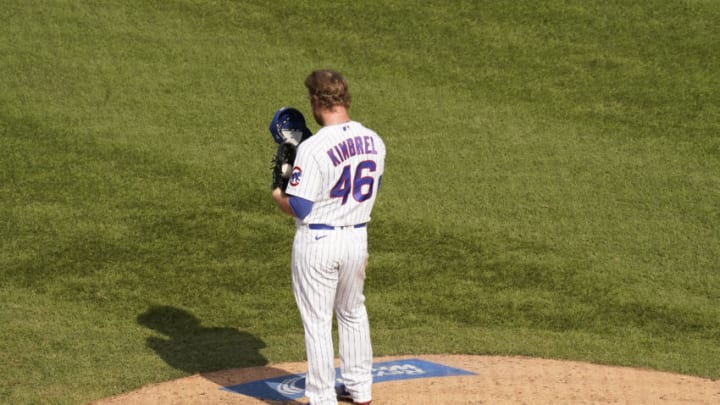 Craig Kimbrel (Photo by Nuccio DiNuzzo/Getty Images) /
Craig Kimbrel, Chicago Cubs (Photo by Scott Kane/Getty Images) /
5 Chicago Cubs trade candidates: Craig Kimbrel could bring in a massive haul
Let's start with the most obvious trade chip on the Chicago Cubs: Craig Kimbrel. Not a member of the core or as beloved as some of the other homegrown/longtime Cubs, Kimbrel represents the most impactful and coveted player at this year's deadline.
If the Cubs play their cards right, this is the guy who should command the largest haul in return this week. One if not two top 50-type guys should be the asking price, and with multiple teams interested and in need, someone should pay the steep price with which Kimbrel should be ticketed.
Kimbrel isn't just the best available closer on the market, he's the best closer in baseball. Any contending team, regardless of whether they have a closer already or not, would be foolish not to inquire and make an offer for this guy. Kimbrel represents an eight-inning game for every club heading to the postseason, and for those who already have a good closer, make that seven. If you hand the ball to Kimbrel with a clean slate to start the ninth inning, the game is over.
Should he stay or should he go? Easy answer; the Cubs have no need of a guy like this currently. Period. He most definitely should be going as he is the biggest trade chip they have and should be the biggest chip on the market. Don't mess this one up, Jed.