Chicago Cubs Rumors: Craig Kimbrel could be on the move this summer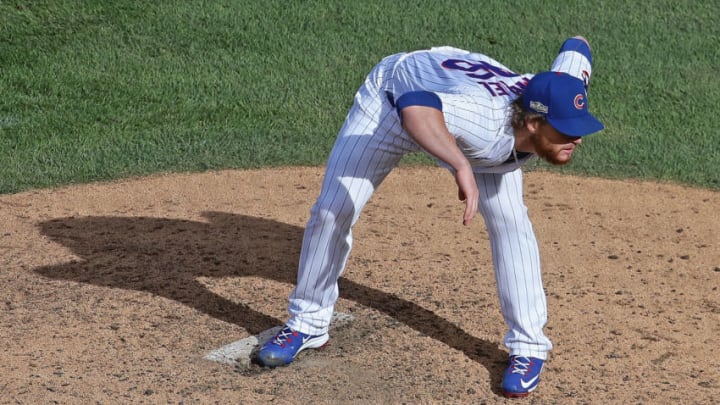 (Photo by Jonathan Daniel/Getty Images) /
(Photo by Jonathan Daniel/Getty Images) /
Already one full week into the month of June, you can expect the rumor mill, including Chicago Cubs rumors, to start picking up steam. There are already teams out there clearly poised to sell and a whole lot more whose direction will be decided by how they play over the next month-plus.
Early in the year when the team was struggling, we looked pretty extensively at the Cubs and potential trade avenues for their free agents-to-be, including Kris Bryant, Anthony Rizzo and Javier Baez. Those three will undoubtedly get plenty of attention before the July 30 deadline, but the likeliest trade candidate on this team is actually veteran closer Craig Kimbrel.
In one of his latest pieces, Jesse Rogers and some of his colleagues at ESPN talked through what Chicago will do at the deadline given their recent run of success that, all of the sudden, makes things far more complicated than they seemed back in April. Among the potential moves he examined was a trade of Kimbrel.
The future Hall of Famer has bounced back in dramatic fashion this season, striking out over 45 percent of hitters and re-emerging as one of the premier late-inning presences in baseball. In the final year of his contract, he could be the difference-maker for a team with its sights set on October.