Cubs Spring Training
Cubs: Potential depth players impressing this spring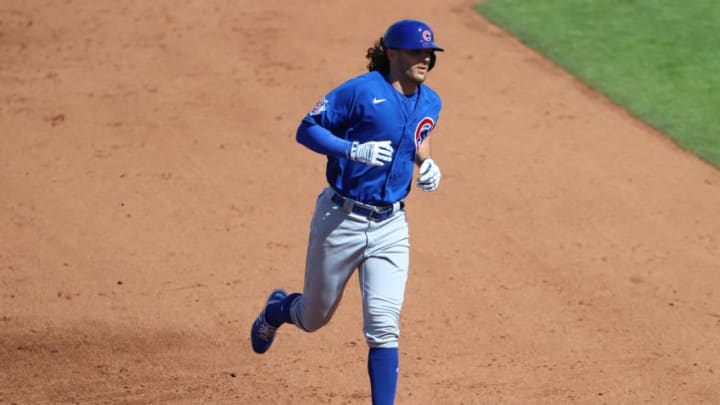 (Photo by Abbie Parr/Getty Images) /
(Photo by Abbie Parr/Getty Images) /
Depth will be important for the Cubs in 2021 if they want a consistent offense.
One could look through pages of stats and trends to try to figure out why the Chicago Cubs offense has lost the consistency it had in 2016. Among many reasons is a simple fact that positional depth has not been as strong. If there is any hope of getting the offense back to being more consistent, the depth is going to have to produce better at the plate.
So far this spring the Cubs are seeing a lot of good offensive performances from the top to the bottom of the order. A lot of attention has been paid to Nico Hoerner, Ian Happ and newcomer Joc Pederson's performances, and rightfully so. Anthony Rizzo and Willson Contreras have also swung the stick well in Arizona.
There are several depth guys who are also swinging it well this spring. Some of the final spots on the Opening Day roster need to be filled and there is some stiff competition at hand. Other depth pieces know they will be on the roster, but the question is where and how often they will be used. Having depth that can be relied on is incredibly important and hopefully their strong springs can translate into the regular season.
No, spring training is not always the best indicator of what a player will be over a long 162-game campaign. However, seeing some of these guys swing well at least gives us more confidence in them for the time being. Here are the notable depth guys having good springs so far.